'Halloween Kills' Hitting Theaters and Peacock Oct. 15; New Footage Unleashed
NBCUniversal has just made an announcement that Halloween Kills will now begin streaming on Peacock on the same day it opens in theaters, an announcement video featuring lots of new footage has been released.
The highly anticipated sequel will be available to Peacock Premium subscribers at no extra fee on its theatrical release date of October 15.
This has already been a huge week for Halloween Kills, with a new track from the soundtrack, a new image of Michael Myers, and first reactions from the world premiere screening all dropping on Tuesday.
The announcement of a day-and-date simultaneous premiere both online and theatrically, as a result of resurging cases of COVID-19 across the country, comes with a promotional video that shows off a ton of fresh footage, which you can watch below (but beware of spoilers). In the brief trailer, at one point Laurie Strode says, "I want to take his mask off and see the life leave his eyes."
HK has been rated "R" for what is described as "strong bloody violence throughout, grisly images, language, and some drug use."
In addition to Jamie Lee Curtis reprising her iconic role as Laurie Strode, the cast includes Kyle Richards (read our interview here) reprising her 1978 role as Lindsey Wallace, Nancy Stephens reprising her 1978 role as Nurse Marion, Charles Cyphers reprising his 1978 role as Leigh Brackett, and Anthony Michael Hall, who will take over the role of Tommy Doyle from Brian Andrews, as well as Robert Longstreet as Lonnie Elam, and James Jude Courtney (watch our 2021 interview here) and Nick Castle continuing their collaboration as Michael Myers.
Also back from Halloween 2018 are Andi Matichak as Allyson, Judy Greer as Karen, and Dylan Arnold as Cameron Elam.
Directed by David Gordon Green from a script he co-wrote with Danny McBride and Scott Teems, Halloween Kills was filmed in Wilmington, North Carolina. John Carpenter returns as an executive producer and has performed the music for the film with his band mates Cody Carpenter and Daniel Davies.
The official synopsis: And the Halloween night when Michael Myers returned isn't over yet.
Minutes after Laurie Strode (Curtis), her daughter Karen (Judy Greer) and granddaughter Allyson (Andi Matichak) left masked monster Michael Myers caged and burning in Laurie's basement, Laurie is rushed to the hospital with life-threatening injuries, believing she finally killed her lifelong tormentor.
But when Michael manages to free himself from Laurie's trap, his ritual bloodbath resumes. As Laurie fights her pain and prepares to defend herself against him, she inspires all of Haddonfield to rise up against their unstoppable monster.
The Strode women join a group of other survivors of Michael's first rampage who decide to take matters into their own hands, forming a vigilante mob that sets out to hunt Michael down, once and for all.
Halloween Kills will be released in theaters and on Peacock on October 15, 2021.
You can watch the new trailer below.
See all of our Halloween Kills coverage here!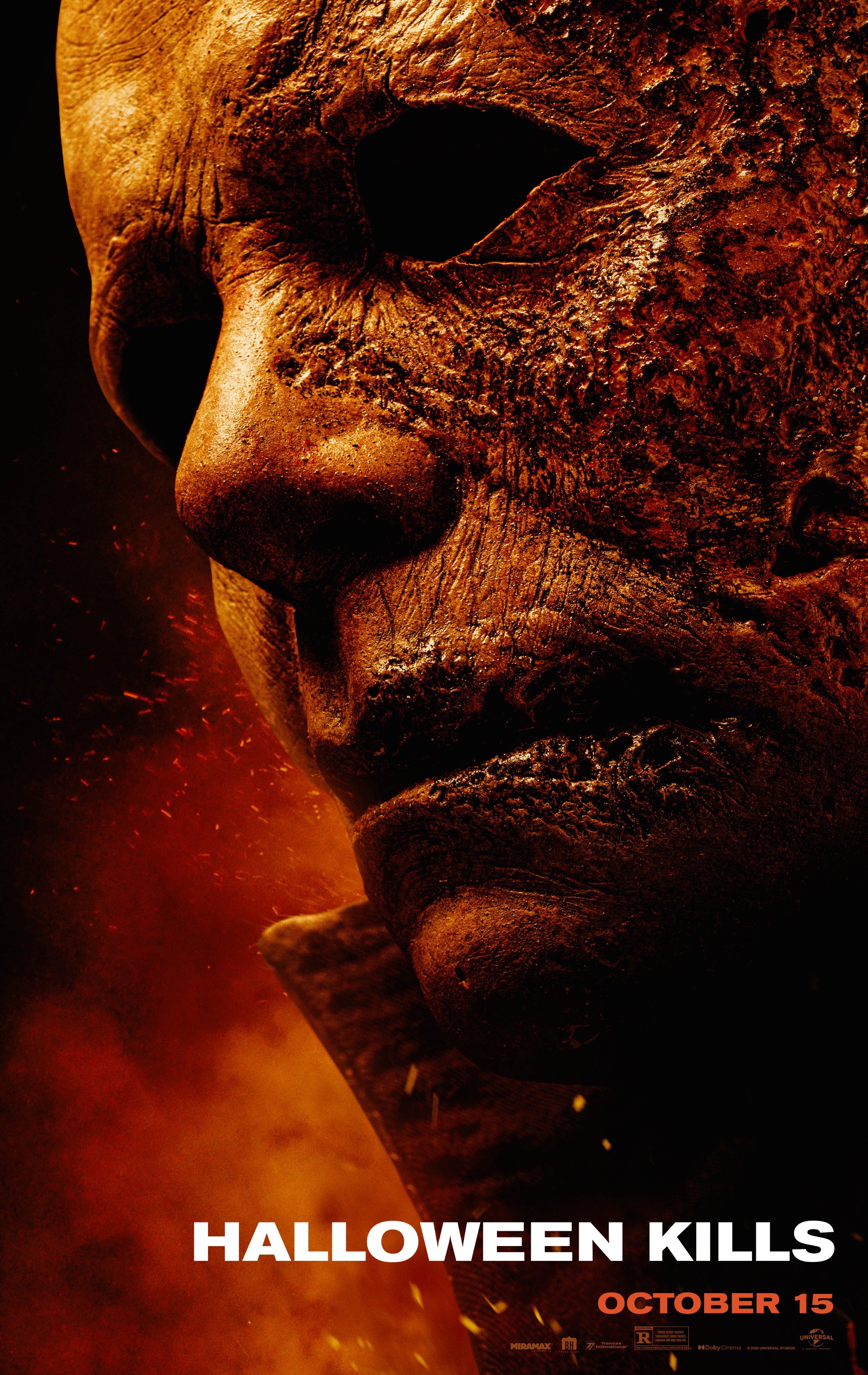 For more Halloween news, follow @HalloweenDaily.