'Halloween Kills' Featurette Returns to Haddonfield for One Good Scare!
Blumhouse held their second annual online event Blumfest today, showcasing many of their highly anticipated upcoming releases and announcing other new ones, and a new behind the scenes featurette from Halloween Kills was released, featuring the legacy cast members for the original 1978 Halloween who are now returning to reprise their roles in this month's sequel.
The featurette includes lots of new footage, not just from the set, but also from the film, including former Haddonfield sheriff Leigh Brackett, once again played by Charles Cyphers, repeating one of his most iconic lines from the 1978 classic.
Director David Gordon Green and franchise icon Jamie Lee Curtis are joined in the behind the scenes video by Nancy Stephens (who previously played nurse Marion Chambers in Halloween, Halloween II, and Halloween H20), and Kyle Richards, who returns to play the role of Lindsey Wallace in the new film, and co-writer Danny McBride.
It even includes a clip from the set of Jamie Lee Curtis picking up Kyle Richards to carry her like she did for a young Kyle at age 8 on the set of John Carpenter's first Halloween movie.
The official synopsis: And the Halloween night when Michael Myers returned isn't over yet.
Minutes after Laurie Strode (Curtis), her daughter Karen (Judy Greer) and granddaughter Allyson (Andi Matichak) left masked monster Michael Myers caged and burning in Laurie's basement, Laurie is rushed to the hospital with life-threatening injuries, believing she finally killed her lifelong tormentor.
But when Michael manages to free himself from Laurie's trap, his ritual bloodbath resumes. As Laurie fights her pain and prepares to defend herself against him, she inspires all of Haddonfield to rise up against their unstoppable monster.
The Strode women join a group of other survivors of Michael's first rampage who decide to take matters into their own hands, forming a vigilante mob that sets out to hunt Michael down, once and for all.
Halloween Kills will be released in theaters and on Peacock on October 15, 2021.
You can watch the brand new "Return to Haddonfield" featurette below.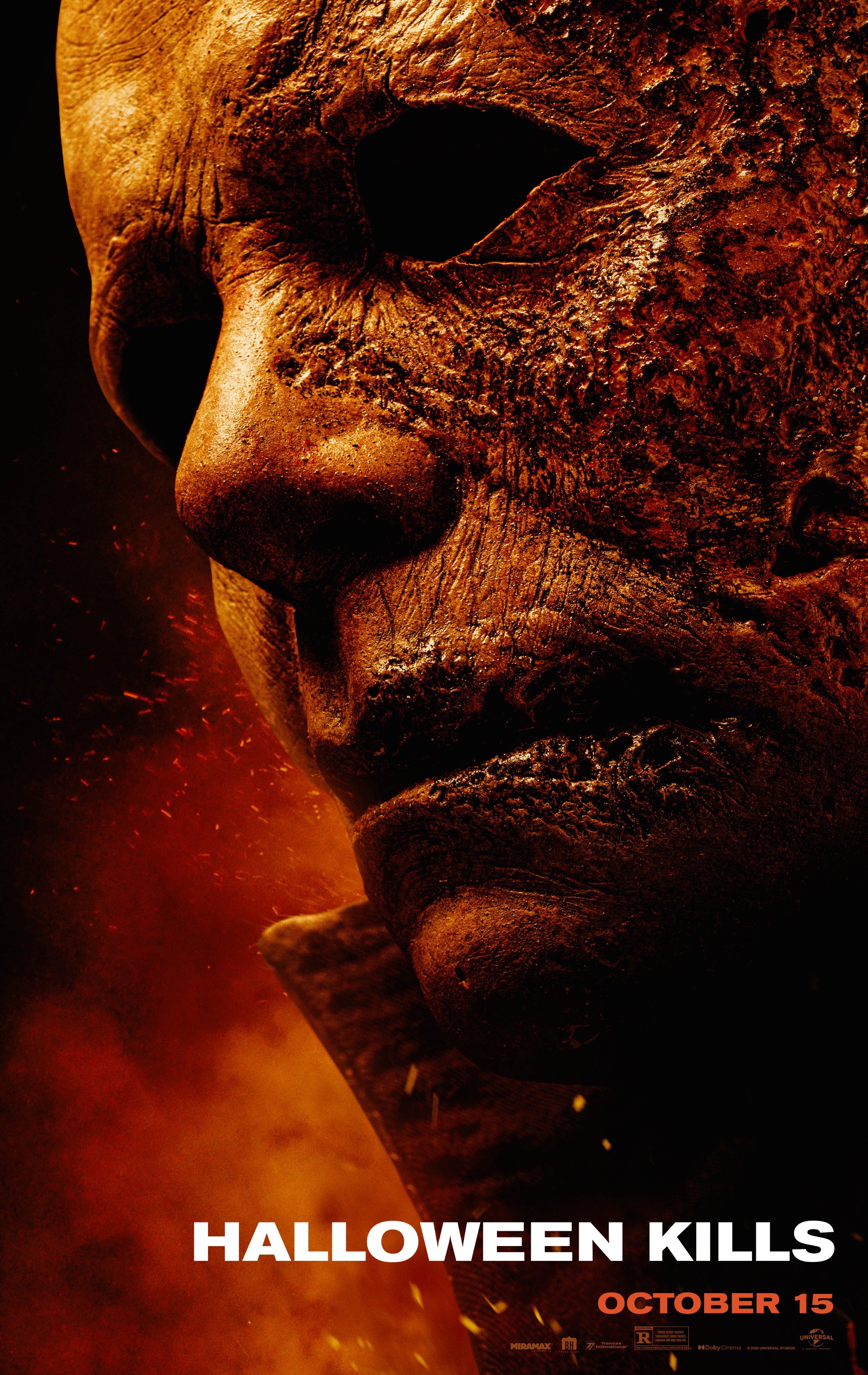 For more Halloween news, follow @HalloweenDaily.