John Carpenter Announces 'Halloween Kills' Soundtrack Listening Party on YouTube Oct. 14th
Halloween Kills arrives this Friday along with the film's official soundtrack, but today John Carpenter announced an advanced listening party happening this Thursday night, Oct. 14, streaming free on YouTube.
In a Facebook post today, Carpenter says, "We're celebrating the upcoming release of Halloween Kills OST with an advanced listening party at YouTube on Thurs, Oct 14 at 7pm ET. Join Cody, Daniel, and I for this special event and don't forget to ask your questions to us on the live chat during the premiere."
You can set the reminder to join the live stream listening party this Thursday here.
The album features the film's original music composed by John Carpenter, and his bandmates Cody Carpenter and Daniel Davies, the team who previously scored Blumhouse's 2018 Halloween.
The Halloween Kills soundtrack will be released on October 15, when the film is also scheduled to open in theaters.
You can pre-order the Halloween Kills soundtrack digital version via Amazon here, and you can pre-order the vinyl physical release on a variety of different colors, or on CD or cassette tape(!) here.
See all of our Halloween Kills coverage here!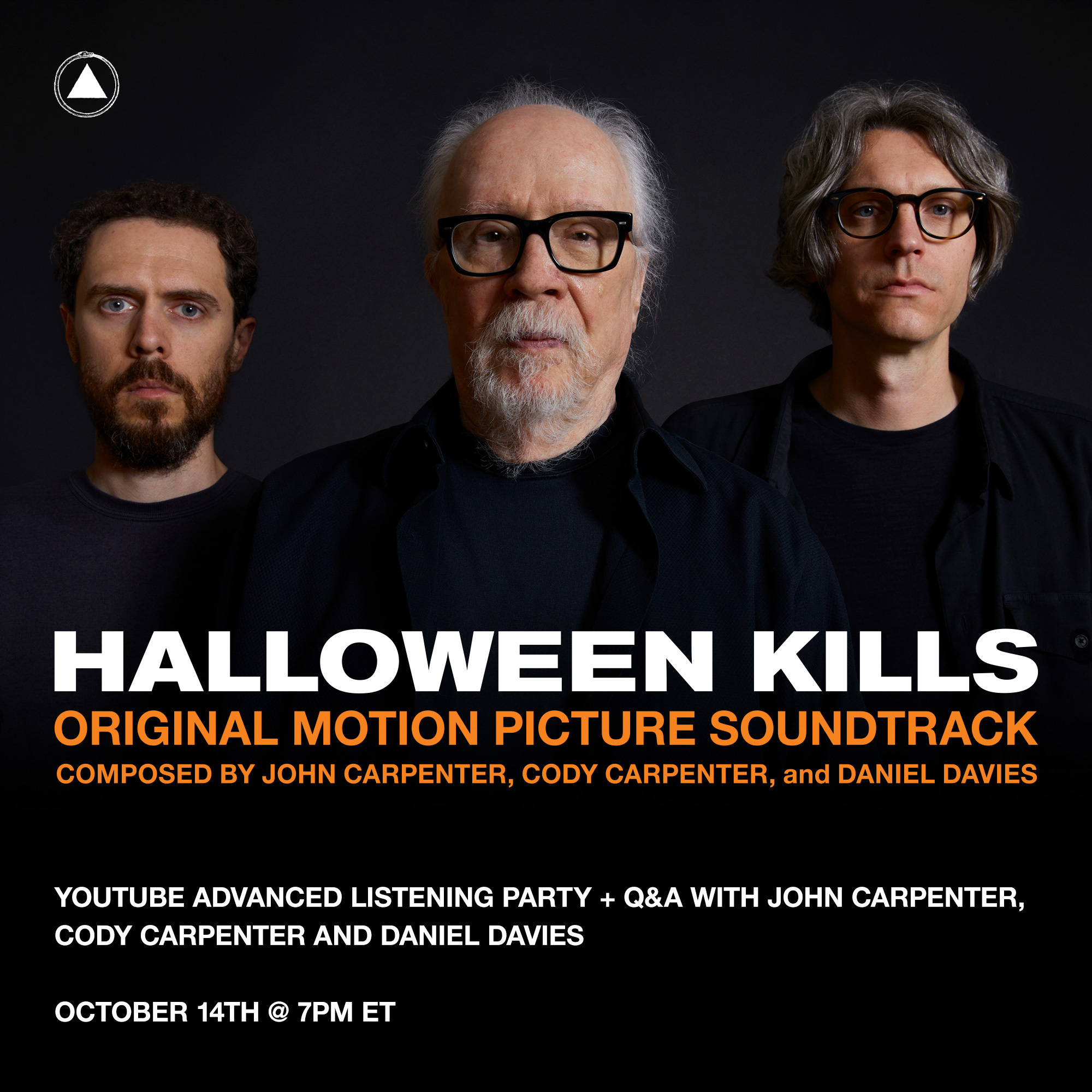 *Paid links: We may earn a commission from purchases made through links in this article, which helps support the continued operation of Halloween Daily News.
For more Halloween news, follow @HalloweenDaily.