'Under Wraps' Resurrects Disney Halloween Mummy Classic for a New Generation [Review]
Disney Channel's remake of the network's first ever original movie, the Halloween mummy tale Under Wraps is about finding the courage to face your fears, and looking beyond a possibly monstrous exterior to see what's really inside.
The re-imagined story, as in the original 1997 film, begins a few days before Halloween, when 12-year-old friends Marshall (played by Malachi Barton) and Gilbert (played by Christian J. Simon), and their new classmate Amy (played by Sophia Hammons), accidentally revive a mummy (played by dancer and choreographer Phil Wright) that they discover in a neighbor's basement, which they then affectionately name Harold.
It's especially cool that Marshall and Amy are both horror fans, which immediately bonds them. I loved Amy's line about Christopher Lee's portrayal of Dracula versus Bela Lugosi's. It's also great to see these young characters choose to make a horror movie of their own for their school project, starring their new friend Harold, of course.
There are even some fun nods to classic horror films, which will go over the heads of the target kids audience, but will definitely make parents smile, including references to Halloween and Friday the 13th.
Gilbert is not a horror fan when we meet him, but that's one of his fears he'll attempt to overcome. Each of the three pre-teens has something to overcome, as Amy resents her parents for recently moving the family from another a town and Marshall refuses to give his mom's boyfriend a chance to become part of his family.
Just as Harold is starting to enjoy his new modern day life, especially hot sauce, the gang learns that he has to return to his sarcophagus before midnight on Halloween Night or else he can't reunite with his also-mummified soul mate in the afterlife. But then the group of criminal antique dealers who stole Harold from the museum re-capture him and plan to sell him.
It's up to Marshall, Gilbert, and Amy to work together to rescue Harold. Each of the three leads show major acting talent, bringing vibrant life to their likable and believable characters, and I wouldn't be surprised to see any of them become huge movie stars in 10 years.
Wright is an excellent choice to play this version of Harold, as his physicality in reacting to today's world that he couldn't imagine provides much of the humor, and it's also through his body movements that all of his emotions are conveyed.
This is quality Disney family viewing with just enough chills to peak kids' interest in scary stories, plus wholesome laughs, and a positive message, resurrecting a beloved mummy character to inspire courage in his new friends.
It's also loaded with colorful Halloween atmosphere, and features a rousing sequence in which Harold hits the dance floor at the school costume party, set to Thriii's new 2021 version of another Disney Channel Halloween fan favorite, the ANT Farm song "Calling All the Monsters."
For the generation who grew up watching the original Under Wraps on Disney Channel, who now have kids of their own the same age that they were when they first saw it, the remake brings all the nostalgia and is sure to become an October tradition for their own families.
Under Wraps is out now on Disney+.
You can watch our exclusive interviews with the cast and director Alex Zamm below.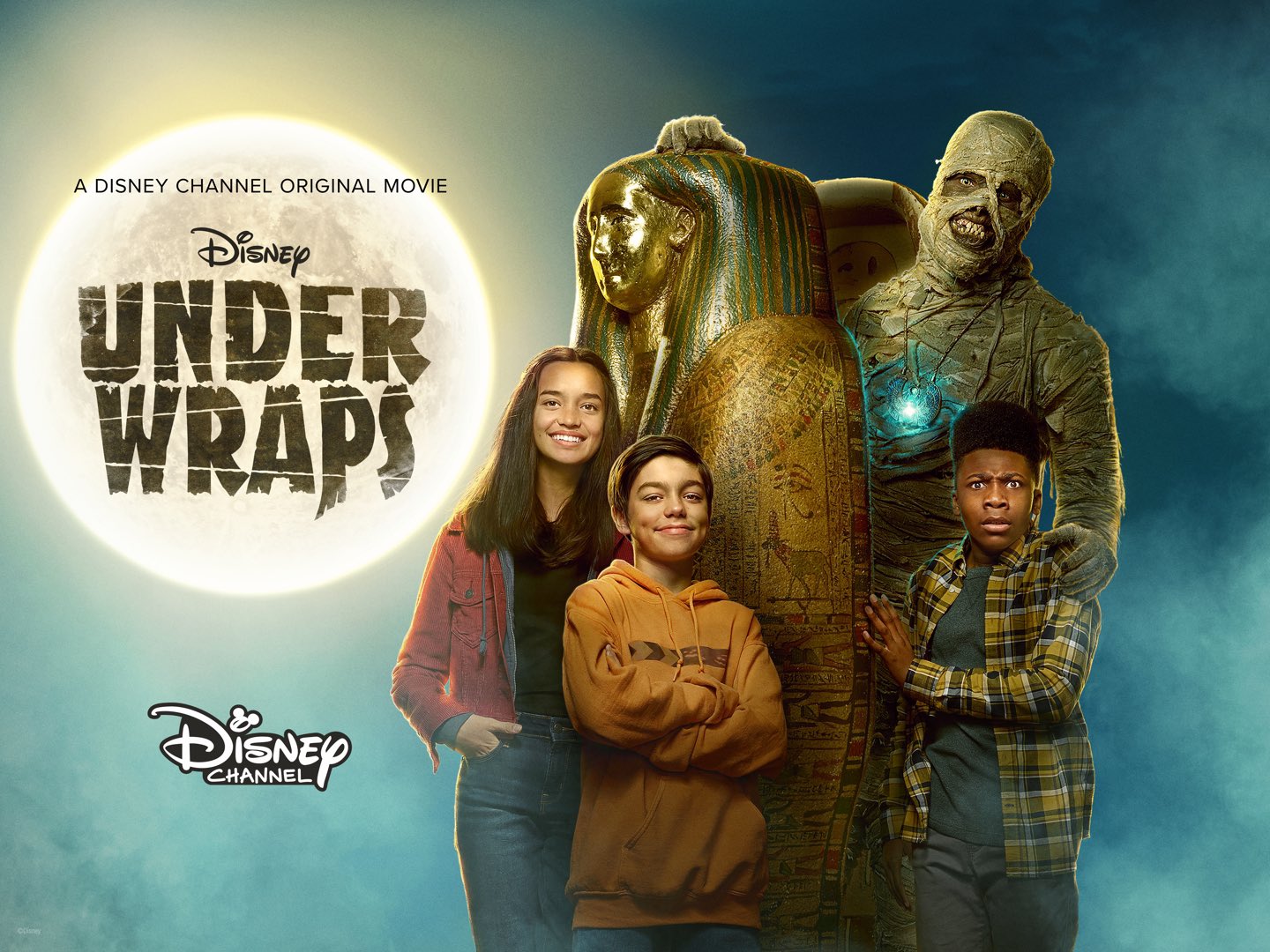 For more Halloween news, follow @HalloweenDaily.