Sanderson Sisters are Back in First 'Hocus Pocus 2' Official Image
Disney's Hocus Pocus 2 is currently filming, and today the first official promo image for the highly anticipated sequel was unveiled, featuring the Sanderson sisters just as we remember them.
Revealed today via Twitter as part of Disney+ Day, the new image features original cast members Bette Midler, Sarah Jessica Parker, and Kathy Najimy back in costume as their iconic characters, Winnifred, Sarah, and Mary, respectively, witches from the 1600s resurrected in modern day Salem, Mass.
The cast also includes Whitney Peak, Lilia Buckingham, Belissa Escobedo, Tony Hale, Sam Richardson, Hannah Waddingham, Juju Brener, Froy Gutierrez, Taylor Henderson, Nina Kitchen, and Doug Jones also reprising his legacy character, Billy Butcherson, from the original film.  
Anne Fletcher (The Guilt Trip, 27 Dresses) is directing the sequel, produced by Lynn Leshem and executive produced by Adam Shankman, from a script by Jen D'Angelo (Workaholics).
An early synopsis for the sequel explains: Three young women accidentally bring the Sanderson Sisters back to modern day Salem and must figure out how to stop the child-hungry witches from wreaking a new kind of havoc on the world.
Hocus Pocus 2 will be released for Halloween 2022 on Disney+.
You can see the first official image of the Sanderson Sisters in all their glory below.
Read more Hocus Pocus news here.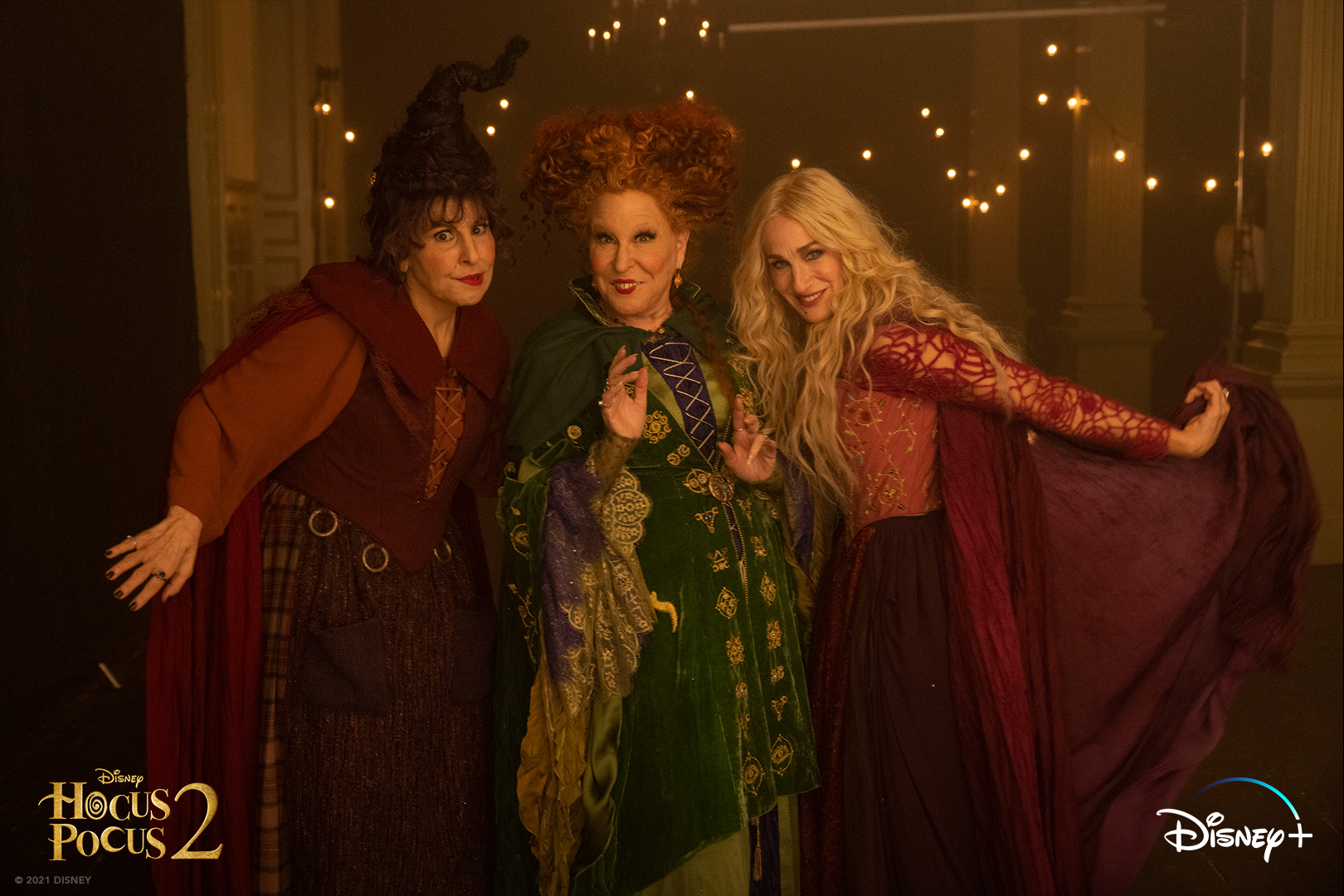 For more Halloween news, follow @HalloweenDaily.