'Satan's Little Helper' Comes Trick or Treating on Blu-ray Uncut
The modern cult classic Halloween horror film Satan's Little Helper is coming home on Blu-ray for the first time ever this year.
The official synopsis: Nine-year-old Douglas Whooly (Alexander Brickel, PALINDROMES) is obsessed with the handheld video game "Satan's Little Helper," and annoyed that the attention of his big sister Jenna (Katheryn Winnick, TV's VIKINGS and BIG SKY) is being distracted by her new boyfriend Alex (Stephen Graham). These two concerns collide on Halloween, when Douglas witnesses a serial killer in a devil mask (Joshua Annex) posing his victims like outdoor All Hallow's Eve displays. Not comprehending how real the carnage is, Douglas becomes this Satan's little helper—and that's very bad news for Alex, for Douglas and Jenna's mom Merrill (Amanda Plummer, PULP FICTION, Netflix's RATCHED), and ultimately for their entire town.
As rightly stated in the announcement, Satan's Little Helper combines grisly killings with a mile-wide streak of savage humor.
Written and directed by cult favorite Jeff Lieberman (Squirm Blue Sunshine, Just Before Dawn), it satirizes the way video games can seize hold of young minds, and is driven by the inability of Douglas (and others) to distinguish the Satan Man's nasty crimes from All Hallow's prankery.
Featuring one of Plummer's most eccentric performances, the film has built a cult following on video and now makes its high-definition Blu-ray debut Uncut, carrying a bagful of supplementary treats/.
Special features on the new release include:
Audio Commentary from Director Jeff Lieberman
Vintage Behind-the-Scenes Featurette
Promotional Trailer
The Devil in the Details: Making SATAN'S LITTLE HELPER
Mr. Satan's Neighborhood: A Tour of the Filming Locations with Director Jeff Lieberman
Promotional Trailer
Satan's Little Helper arrives Uncut on Blu-ray for the first time on October 25, from Synapse Films. You can pre-order it here.
Check out the wicked cover art below!
*Paid links: We may earn a commission from purchases made through links in this article, which helps support the continued operation of Halloween Daily News.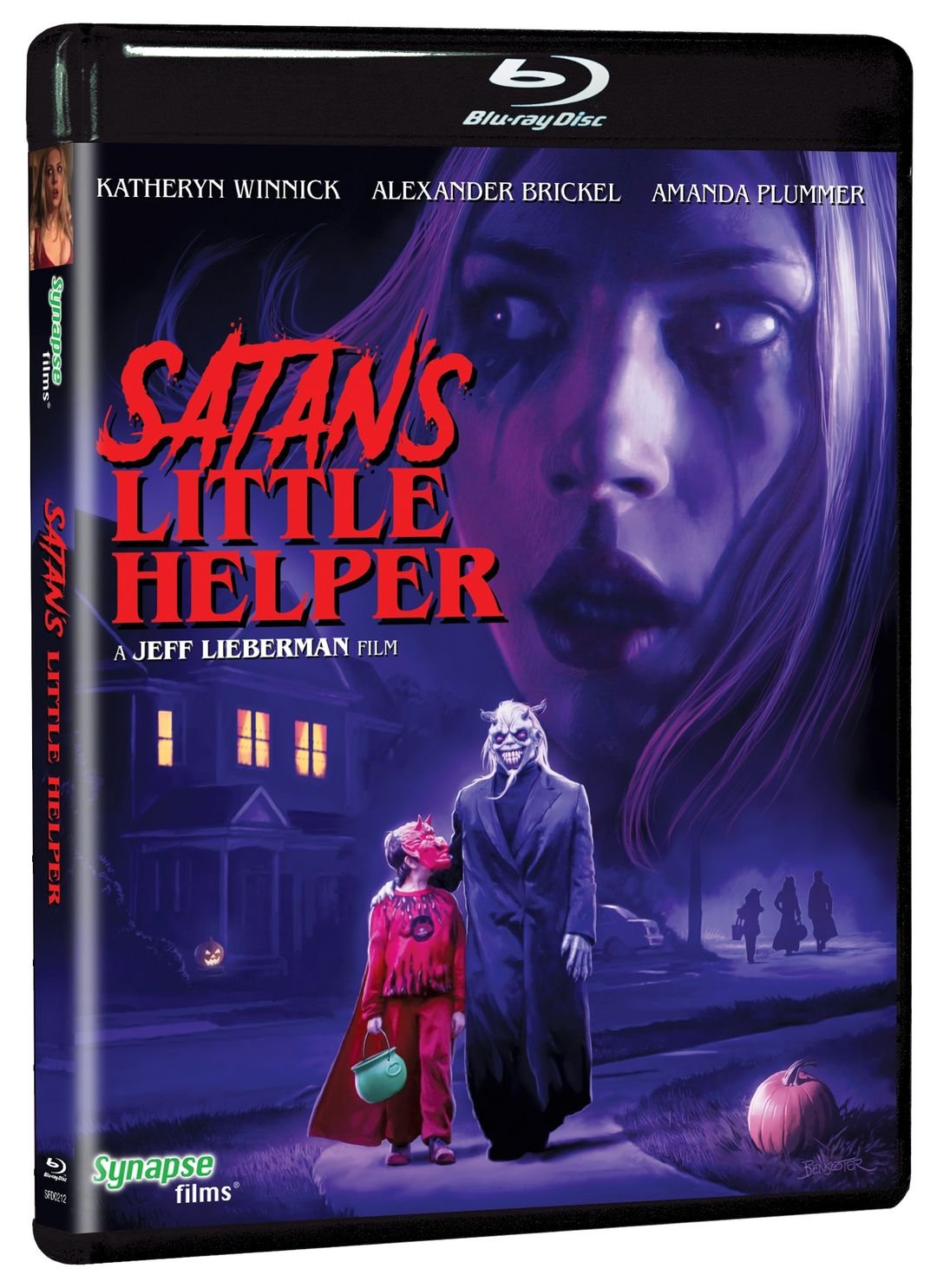 For more Halloween news, follow @HalloweenDaily.