'Chucky' Season 2 Returns This October, Set During Halloween
Season 2 of USA and SyFy's excellent Chucky returns this Halloween season, and the first official teaser just released today reveals that the new season, like the first, again takes place during Halloween itself.
The premiere date announcement teaser confirms that Chucky Season 2 will begin on October 5, and it features a lot of Halloween atmosphere packed into its brief 15-second runtime.
One of the best episodes of Season 1 took place on Halloween Night, as Chucky took to the streets and actually went trick or treating (wearing a Hello, Kitty mask). The Season 2 announcement teaser seems to suggest that the new season will pick up one year later and will take place, at least partly, during Halloween again.
The show is the ultimate Child's Play/Chucky experience, with franchise creator Don Mancini at the helm and all of the most beloved actors from the previous films reprising their roles. Brad Dourif is back as the voice of Chucky, along with Jennifer Tilly back as Tiffany from Bride of Chucky and Seed of Chucky, as well as Alex Vincent as Andy Barclay from Child's Play and Child's Play 2, Christine Elise as Kyle from Child's Play 2, and Fiona Dourif as Nica Pierce from Course of Chucky and Cult of Chucky.
Devon Sawa (Idle Hands, Final Destination) also returns from Season 1 but playing a new character this time, along with series stars Zackary Arthur, Bjorgvin Arnarson, and Alyvia Alyn Lind. Gina Gershon (Bound) also joins the cast in Season 2, as does Lara Jean Chorostecki (Hannibal) and Lachlan Watson (Chilling Adventures of Sabrina), who will play Chucky and Tiffany's offspring Glen/Glenda.
Chucky Season 2 premieres on October 5 on USA and SyFy.
You can watch the new official teaser below.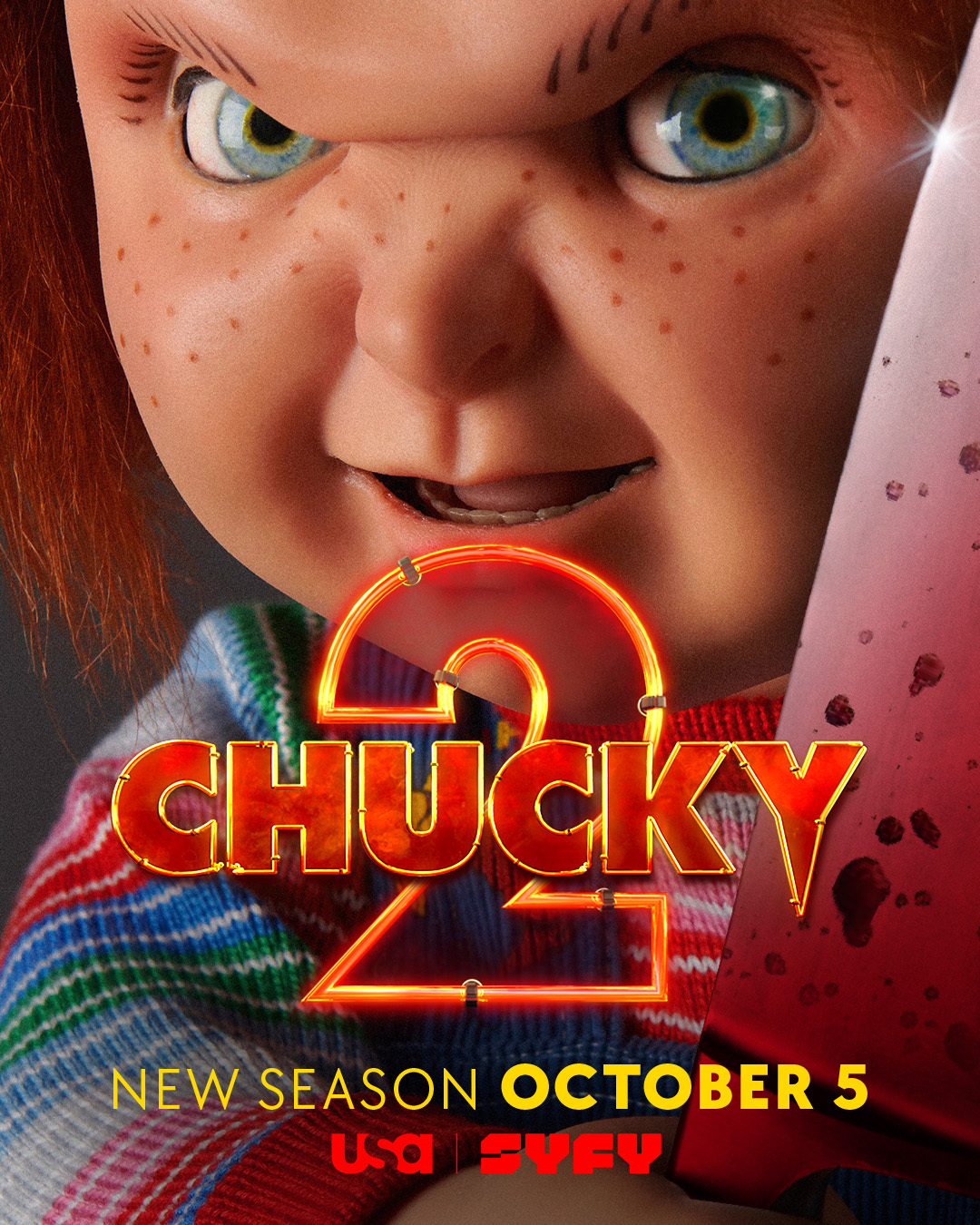 For more Halloween news, follow @HalloweenDaily.