Disney+ Announces Hallowstream 2022 Halloween Programming Schedule
Disney+ has announced its second Halloween programming block this year, with Hallowstream returning in October, and the lineup of new original premieres, beloved classic films, and Hallow-episodes of many of your favorite series has been announced.
Among the highlights of HallowStream 2022 are the premieres of Hocus Pocus 2 and Marvel's Werewolf By Night, as well as Halloween flavored favorites like last year's Muppets Haunted Mansion, Lego Star Wars: Terrifying Tales, The Nightmare Before Christmas, the original Hocus Pocus, plus 31 "Treehouse of Horror" episodes of The Simpsons, and more. The new Halloween mummy movie remake Under Wraps 2 will also arrive on the streaming network five days after it premieres on Disney Channel this Sunday (Sept. 25).
Disney's 1952 classic animated short film Trick or Treat is also available to stream on the network.
You can see the full schedule of Halloween programming for Hallowstream 2022 on Disney+ below.
See what else is on TV for Halloween 2022 here!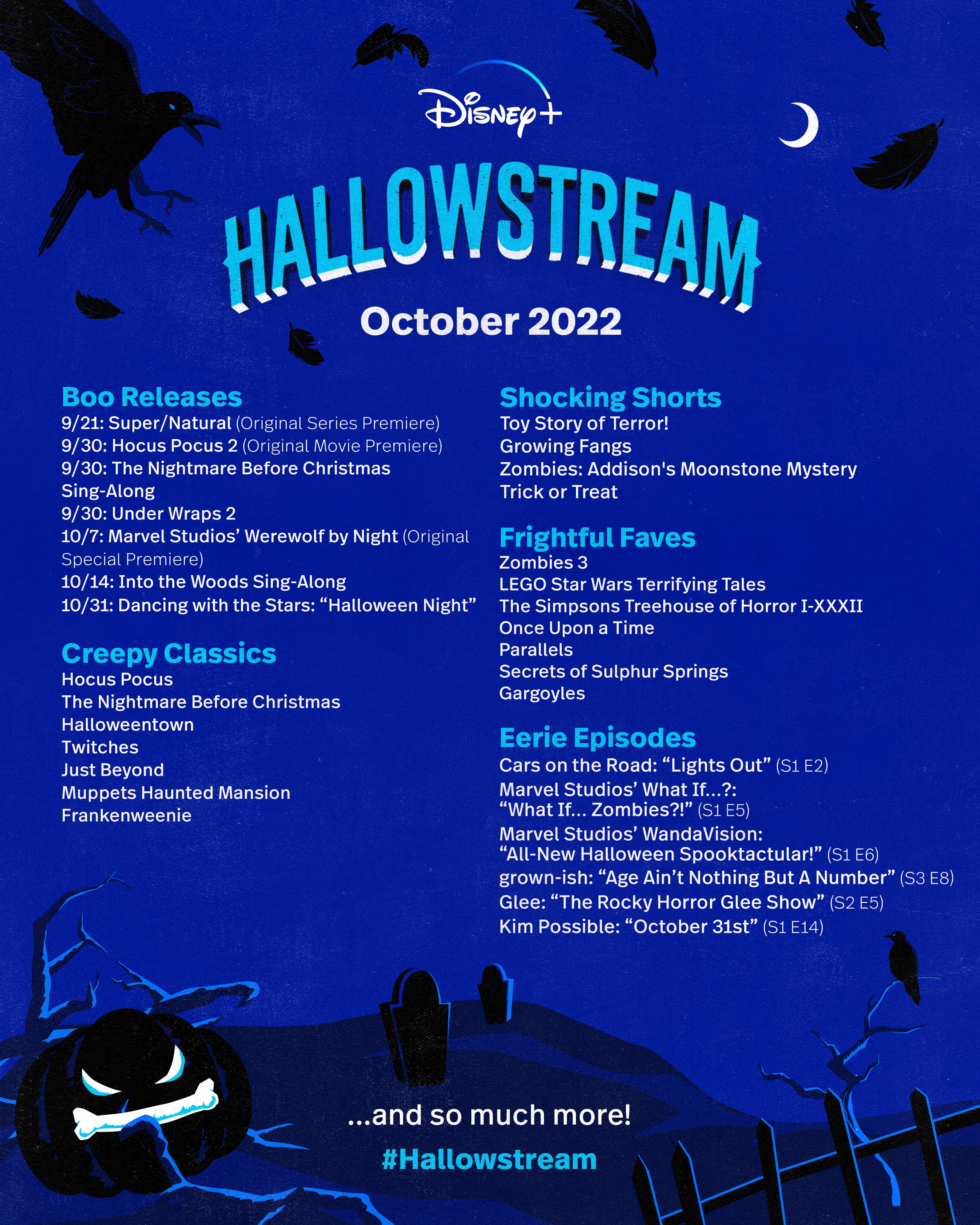 For more Halloween news, follow @HalloweenDaily.