'Halloween Ends' New Images and Comments Reveal Laurie and Allyson's Mindset
Happy  #MichaelMyersMonday! This week is a huge one for Halloween Ends , with just one month to go until the film's release and the official mask and soundtrack going up for order in a few days, and to kick it off, we have three new images and new comments from director David Gordon Green, Jamie Lee Curtis, and Andi Matichak.
With Michael Myers and Laurie Strode featured on the cover of the new issue of Total Film magazine, today brings our first look inside the issue, revealing three new stills of Michael Myers, which you can  see below, in addition to the new interviews.
"By the time you meet Laurie Strode, she has gotten help. Help to process the level of violence that has been perpetrated against her and her family," Jamie Lee Curtis tells Total Film, on the mental state we find Laurie in when the new movie begins, four years after the events of the previous two films.
She adds, "She's done the work. And there's a moment at the beginning of the movie where you actually meet Laurie – I'm not going to say she's as innocent as she was back when she was a 17-year-old girl – but she has a layer of hope about her. That's a beautiful place to start a really tragic, incredibly violent ending."
And what has Michael been up to for the last four years? Green says we may never know. "We don't really explain that," he says. "It's like: I don't want to see where Jaws goes to sleep at night when I'm watching a shark movie," the director says. "I want to see him when he pops up, and he's got an appetite!"
It's also revealed in the article that Laurie Strode is now living with her granddaughter, Allyson, and they "have a good relationship" according to Matichak, having dealt with their "shared trauma and loss together", though the article explains that Allyson has "not committed to the work quite as wholeheartedly as Laurie."
You can see the new images below.
Halloween Ends opens in theaters on October 14, 2022.
See all of our Halloween Ends coverage here!
*Paid links: We may earn a commission from qualifying purchases made through affiliate links in this article, which helps to support the continued operation of Halloween Daily News.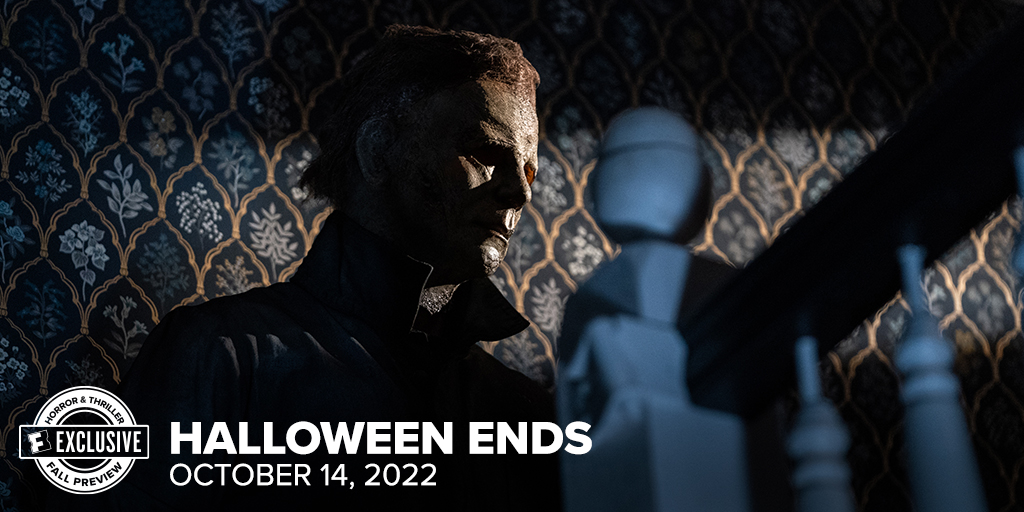 For more Halloween news, follow @HalloweenDaily.