Trick or Treat Studios Reveals 'Halloween' 2007 Masks and More for 2023
Trick or Treat Studios officially announced today their acquisition of the rights to produce new masks and accessories licensed from Rob Zombie's 2007 Halloween remake, with many more new reveals inside their 2023 product catalog.
Coming to us out of the ongoing Halloween & Party Expo, happening this week in Las Vegas, Trick or Treat Studios' 2023 product catalog includes two new Michael Myers masks and two prop knives from Halloween 2007, two Michael Myers masks and a prop knife from Halloween II (2009), Corey's scarecrow mask and Allyson's black cat mask from Halloween Ends, new Halloween Ends coveralls, and a recreation of Don Post Studios' 1980s version of a Myers known as The Mask.
In addition to the Halloween franchise, additional highlights coming in 2023 from Trick or Treat Studios include The Exorcist Regan MacNeil mask, The Black Phone The Grabber mask set, four masks from The Mummy (1999), a new line of eight-inch collectible figures including Michael Myers and Pumpkinhead, new Haunt character action figures, and much more.
You can watch our full breakdown of the new 2023 masks, props, and collectibles coming from Trick or Treat Studios in the video report below.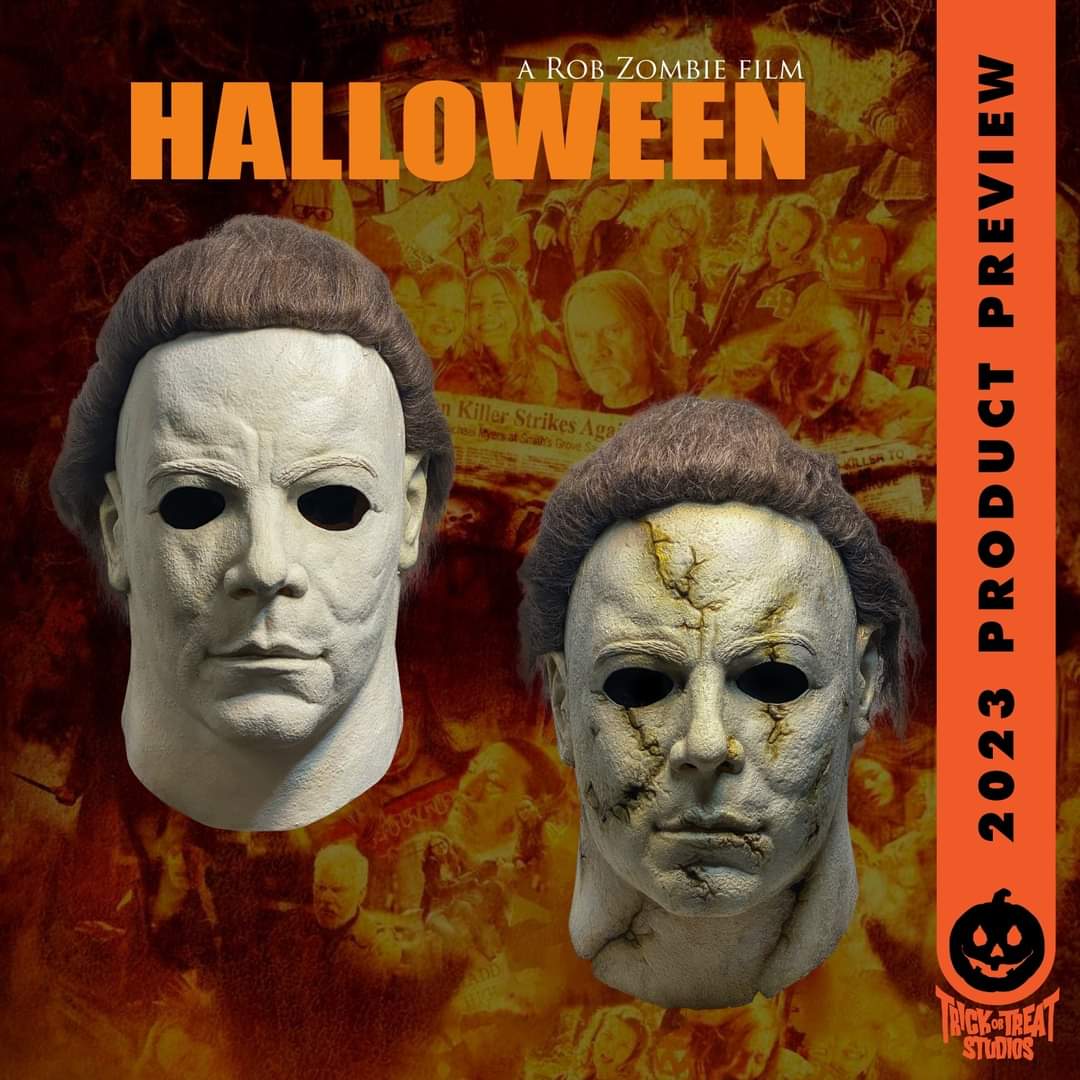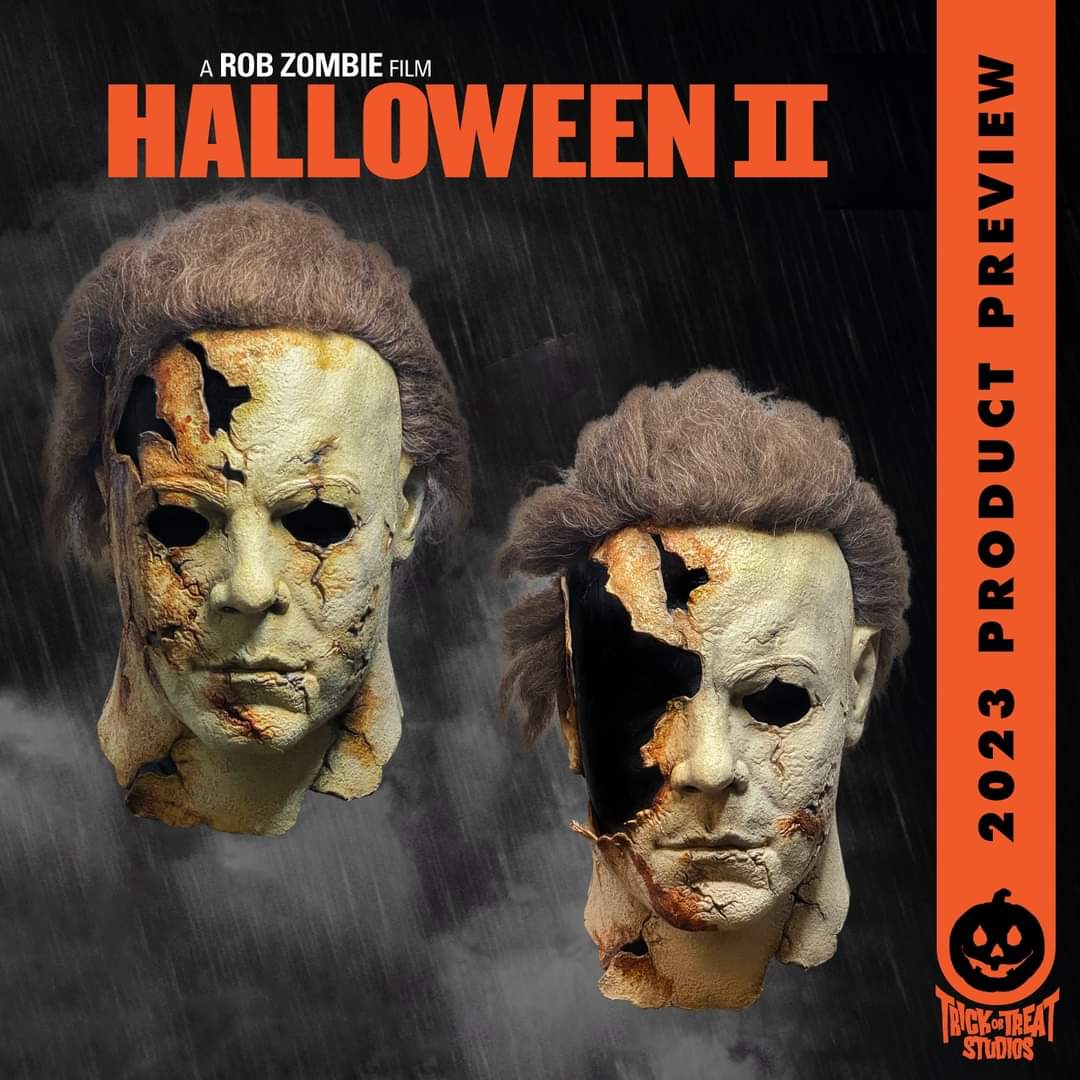 For more Halloween news, follow @HalloweenDaily.