'Clock' Trailer Counts Down to Hulu Premiere
The new psychological thriller Clock is counting down for a reason on Hulu in April.
According to the official synopsis, Clock is the story of a woman who enrolls in a clinical trial to try to fix her seemingly broken biological clock after friends, family, and society pressure her to have children.
Dianna Agron (Shiva Baby, Glee, forthcoming Acidman and El Elegido) leads the cast as Ella, with Jay Ali (Carnival Row, Daredevil) as her husband, and Saul Rubinek (Unforgiven, True Romance) as her father. Melora Hardin (The Office, The Bold Type) also stars as the pioneering doctor managing Ella's treatment.
The film is written and directed by Alexis Jacknow, who was tapped to write and direct two short films (Costume Change and the original Clock short) under heavy COVID-19 restrictions in 2020 for the first season of 20th Digital Studio's "Bite Size Halloween" programming event on Hulu. The feature version of Clock developed from there and is part of the studio's existing slate of horror features for Hulu, including Grimcutty, Matriarch, and the upcoming Appendage and The Mill.
Clock will premiere exclusively on Hulu on April 28.
You can watch the official trailer, as well as the original Clock short, and see the film's poster art below.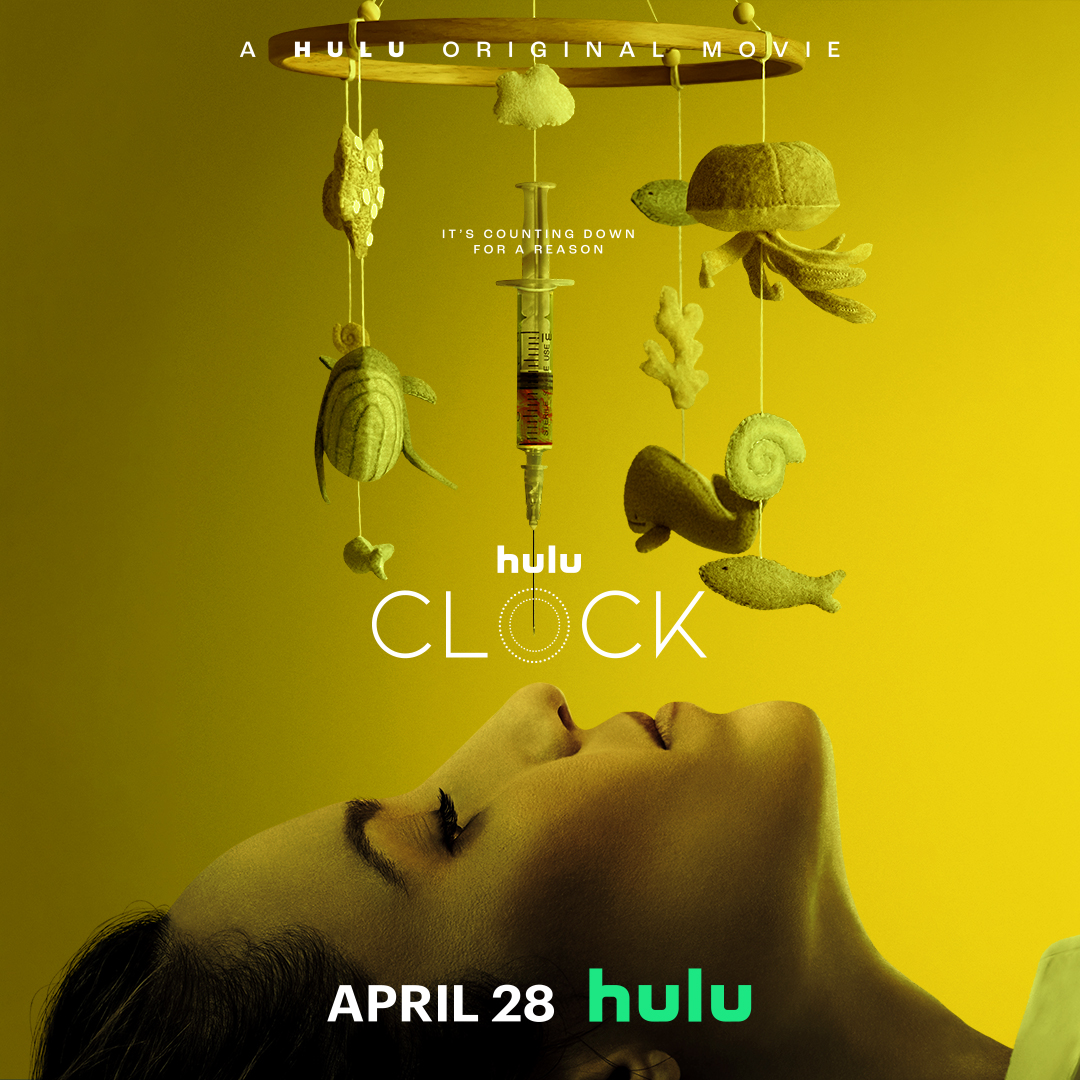 For more Halloween news, follow @HalloweenDaily.