New 'Halloween' (2007) Michael Myers Masks Available for Pre-Order
(Happy #MichaelMyersMonday!) Trick or Treat Studios has just launched pre-orders for their new officially licensed Michael Myers masks and knife props from Rob Zombie's 2007 Halloween remake and its 2009 sequel.
Completing Trick or Treat's lineup of all 13 films in the Halloween franchise, two new Michael Myers masks are now available from Halloween (2007), including the "'92 Murder Mask" featuring the clean look as seen when it was worn by young Michael Myers at age 10, played by Daeg Faerch (watch our interview here), while he stalked and murdered his sister, Judith, in the film.
Also now up for pre-order, the official Halloween 2007 Michael Myers mask is an exact replica of the mask as it was worn by adult Michael Myers, played by Tyler Mane, after he retrieves the now aged and rotted mask from beneath the floor of his childhood home, in the film.
Produced by Trick or Treat Studios, both of these official Halloween (2007) deluxe full head masks were, as well as those licensed for Zombie's 2009 sequel Halloween II, were developed using the screen-used master molds direct from the movie's special effects artist and mask creator Wayne Toth.
There are also two new prop knives from Halloween 2007 available, in addition to two Michael Myers masks – the "Dream Mask" as it appears during Laurie Strode's (played by Scout Taylor Compton; watch our interview here) opening dream sequence and the official H2 '09Michael Myers Mask with half of the front torn off – as well as a prop knife also from Halloween II (2009).
As an officially authorized retail seller of Trick or Treat Studios products, you can pre-order the '92 Murder Mask here and the Halloween 2007 Michael Myers Mask here today from the Halloween Daily Online Store.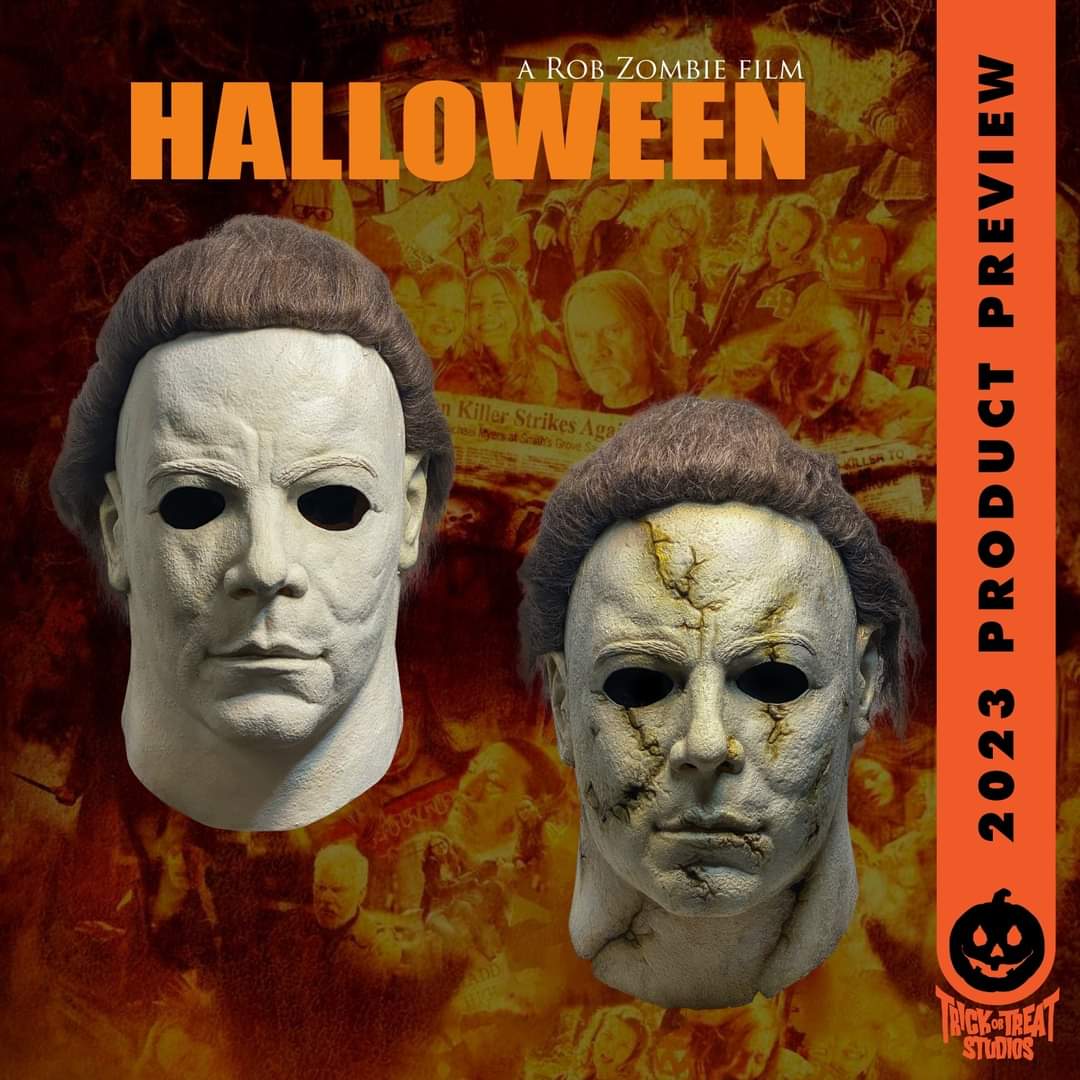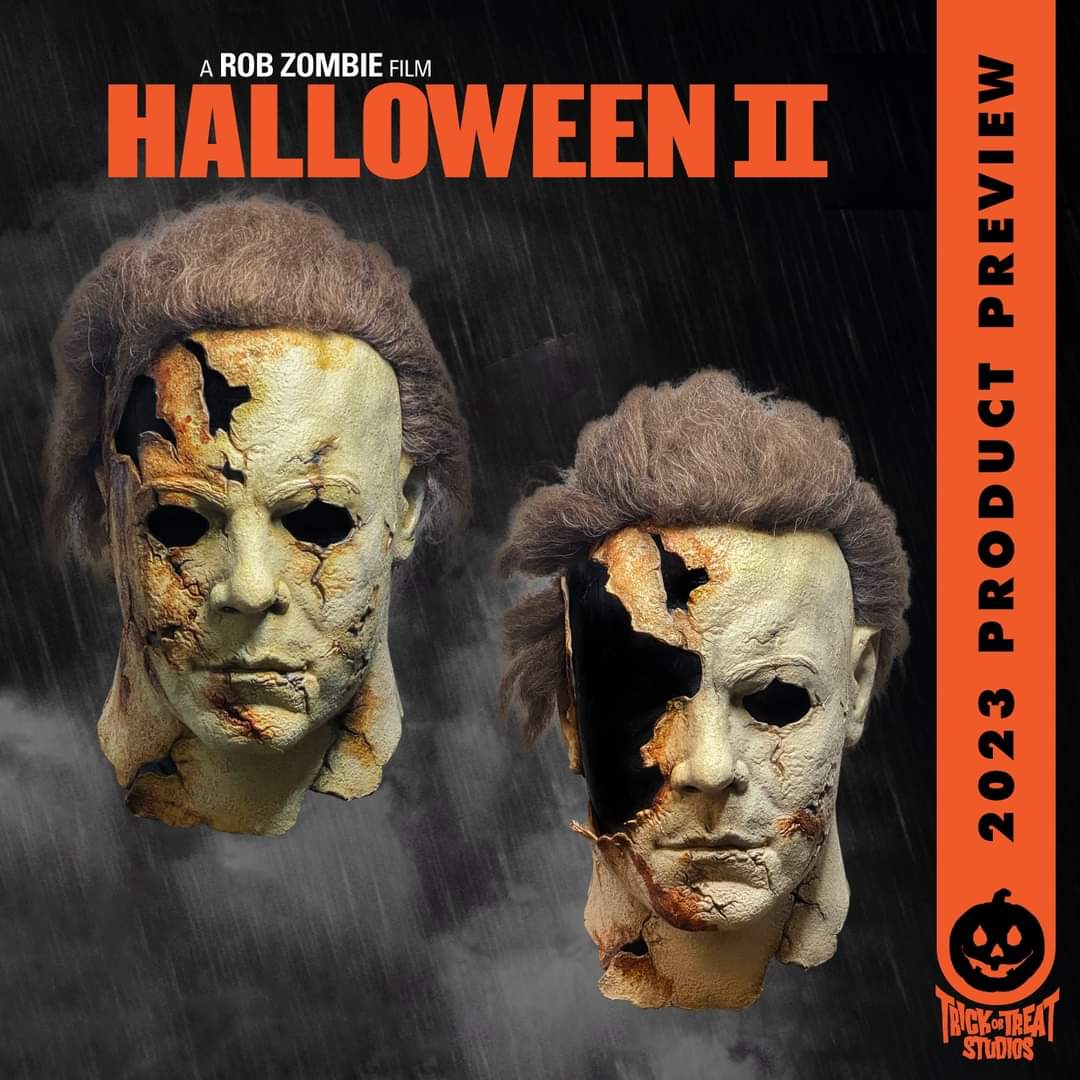 For more Halloween news, follow @HalloweenDaily.