Shudder Unveils 'The Boulet Brothers' Halfway to Halloween TV Special' Trailer
Shudder is once again celebrating Halfway to Halloween with a killer lineup of original films and series debuting throughout the month of April, but the highlight has got to be The Boulet Brothers' Halfway to Halloween TV Special, an all-star variety show, and the official trailer released online today promises all the seasonal fun of October to make this spring a scream.
Hosted by modern day horror hosts and "queens of darkness," The Boulet Brothers' Halfway to Halloween TV Special is a mid-year variety show celebrating the "Halfway to Halloween" season for fans who just can't wait until October 31 to get a good dose of the dark side.
Calling to mind the era of classic retro holiday variety shows, the program will be hosted from The Boulet's haunter manor set and will feature scripted skits, musical performances, and guest appearances from an impressive lineup of stars including David Dastmalchian (Late Night with the Devil, Dune, The Suicide Squad) who co-produced the special, Kevin Smith (Clerks, Tusk), Emily Hampshire (Schitt's Creek), Taran Killam (SNL), Matthew Lillard (Scream film series), Jorge Garcia (Lost, The Munsters), Steve Agee (Peacemaker), Barbara Crampton (Re-Animator, Chopping Mall), Felissa Rose (Sleepaway Camp), Katya (RuPaul's Drag Race), Derek Mears (Friday the 13th, Swamp Thing), Satanic doo wop band Twin Temple, and Kendra Onixx, Koco Caine & Melissa Befierce (The Boulet Brothers' Dragula).
"As spring arrives and people start planning for fun times in the sun, we feel it's our duty to bring a storm cloud filled with witches, goblins, and jack-o-lanterns and put it right over their beach day, and that's exactly what we're doing with our Halfway to Halloween TV Special," said The Boulet Brothers. "For those of you who love darkness, blood, thrills and chills all year round, this special is a love letter to you, and is a reminder that Halloween & horror is in style all year round. So many stars from the world of horror came together to put this variety show together, and we can't wait for everyone to sink their fangs into it!"
The Boulet Brothers' Halfway to Halloween TV Special will premiere on April 25 on Shudder and AMC+.
You can watch the official trailer and teaser, and see the new key art for the special, below.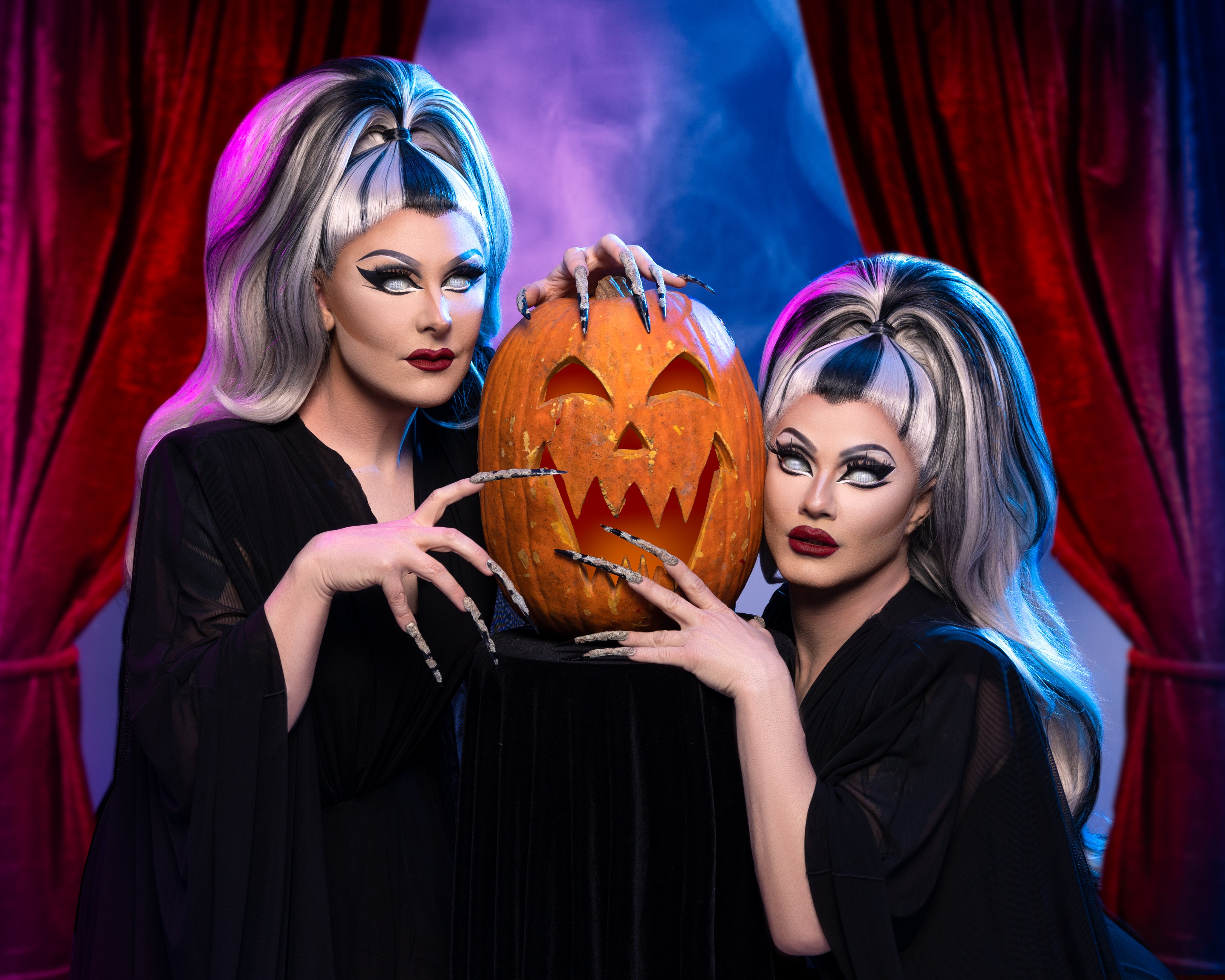 For more Halloween news, follow @HalloweenDaily.