Spirit Halloween Unveils New 2023 'Killer Klowns' Cotton Candy Cocoon and More
As promised earlier this week, Spirit Halloween unveiled three of their 2023 product releases this week, in celebration of Halfway to Halloween. including a new Killer Klowns From Outer Space Cotton Candy Cocoon, the return of the Menacing Molly animatronic, and more, officially kicking off Spirit's 40th anniversary year.
First up, originally released in 2017, the 3.5-foot Menacing Molly animatronic is back for 2023. With a swinging motion, light-up red eyes, and fangs, Molly speaks four different diabolical phrases, dressed like Wednesday Addams and with a similar hair style. You can watch her in action in the video below. Priced at $190, you can buy Menacing Molly online here.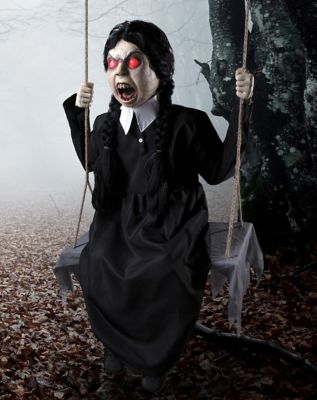 Next up, another returning favorite from 2017, The Gargoyle statue is also back for 2023. Motion activated with light-up eyes and mouth, and optional fog machine connection, the Gargoyle statue is priced at $300. You can currently buy the Gargoyle here.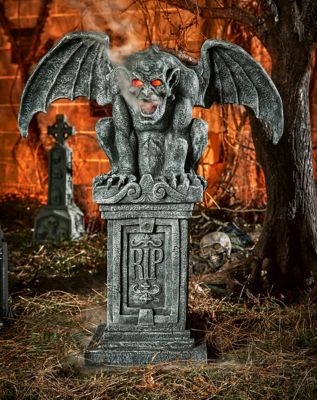 New for 2023, today brought the announcement of the six-foot tall officially licensed Killer Klowns From Outer Space Cotton Candy Cocoon. This life-size hanging static prop is priced at $150 and currently listed as in stock online. You can buy the Cotton Candy Cocoon prop here.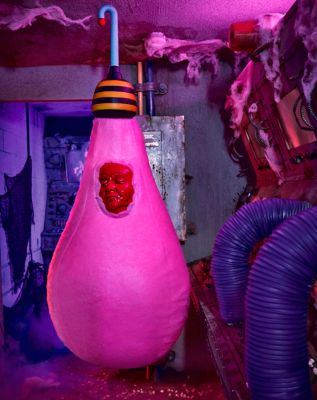 Stay tuned for our complete coverage of more 2023 reveals right here on this site and on our YouTube channel.
See all of our Spirit Halloween 2023 coverage here!
*Paid links: We may earn a commission from qualifying purchases made through affiliate links in this article, which helps to support the continued operation of Halloween Daily News.
For more Halloween news, follow @HalloweenDaily.