Runaway Bride Kicks Ass In 'Til Death Do Us Part' Trailer
The first official trailer for this summer's revenge movie Til Death Do Us Part just dropped, previewing the kickass action and bloody violence we can expect in this new thriller. Read on for the official press release.
From the twisted mind of the Final Destination creator, Cineverse announced today that the highly anticipated revenge flick Til Death Do Us Part will release exclusively in theaters nationwide on August 4.
Til Death Do Us Part is a fresh and frightening, genre-bending ride led by Cam Gigandet (Twilight, Never Backdown), Jason Patric (The Lost Boys, Speed 2: Cruise Control), Natalie Burn (Black Adam, The Enforcer) and Orlando Jones (The Time Machine, Drumline). 
Directed by Emmy® Award Winner Timothy Woodward Jr., Til Death Do Us Part portrays the grim reality that not every romance story ends with happily ever after.   After running away on her wedding day, a bride-to-be must fight for survival against her former fiancé and his seven deadly groomsmen. In the ultimate horror showdown, the groomsmen soon discover that she has no intention of going back to the life she left behind.
Brimming with stylish violence and blood-soaked action, Til Death Do Us Part seamlessly blends the slick, kinetic thrills of John Wick with the dark, twisted revenge tale of Kill Bill.
Co-written by Chad Law (Black Water) and Shane Dax Taylor (Isolation),  Til Death Do Us Part also stars Ser'Darius Blain (Jumanji: Welcome to the Jungle), D.Y. Sao (Everything Everywhere All at Once), Neb Chupin (Mindcage, Acceleration) and Pancho Moler (3 from Hell). The film is produced by Jeffrey Reddick (Final Destination), Woodward Jr./Status Media and Entertainment and Burn/Born To Burn Films. Reddick and Woodward Jr. previously collaborated on the popular horror films The Final Wish & The Call, both starring genre legend Lin Shaye. The film's Executive Producers include Matthew Helderman and Luke Taylor, with Thomas Mann and Neb Chupin acting as Co-Executive Producers. 
Check out the official trailer and badass poster below.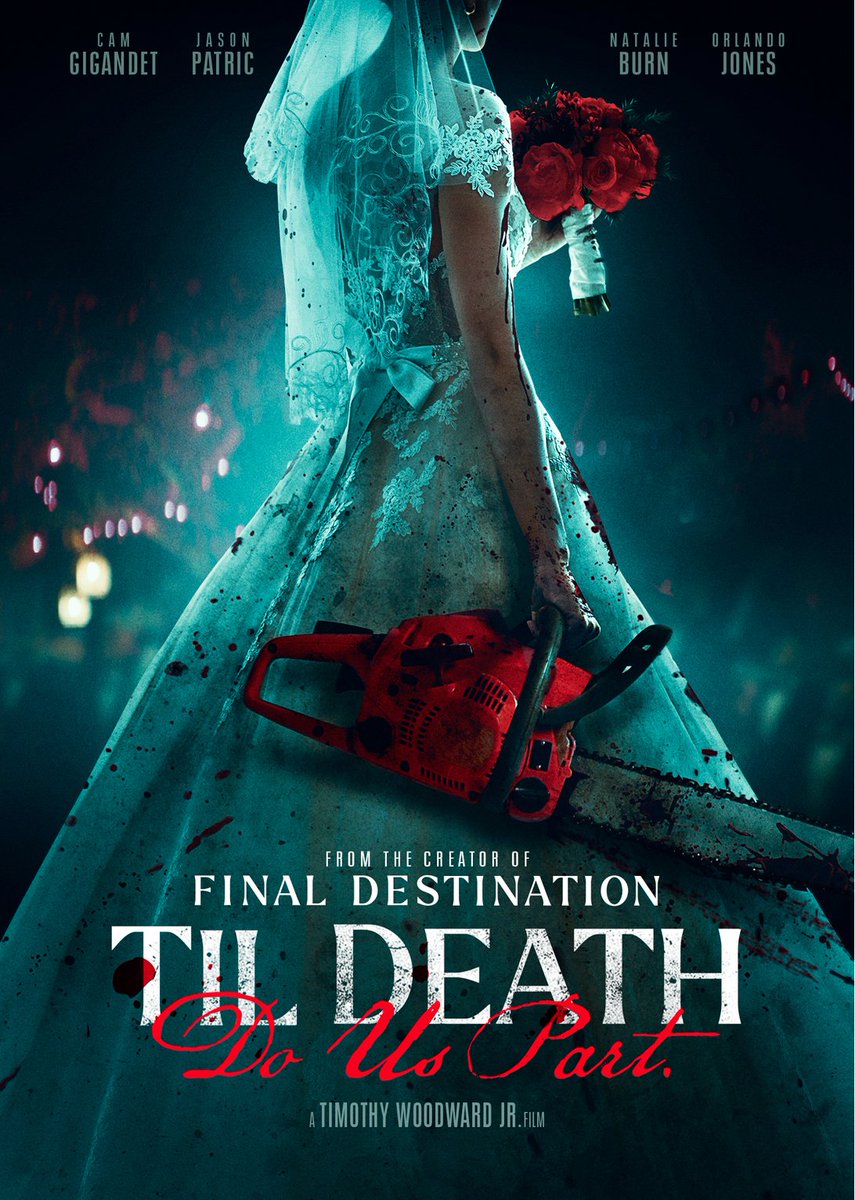 For more Halloween news, follow @HalloweenDaily.