New 2023 Leatherface "Pretty Woman" Animatronic Available Now from Spirit Halloween
Spirit Halloween's new 2023 life-size Leatherface animatronic with his "Pretty Woman" mask, officially licensed from The Texas Chain Saw Massacre, is available to order online now.
The Texas Chain Saw Massacre's infamous Leatherface stands six feet tall and comes complete with his revving chainsaw and wearing his "Pretty Woman" mask, as seen in the finale of the 1973 horror classic.
You can watch his official demo video below.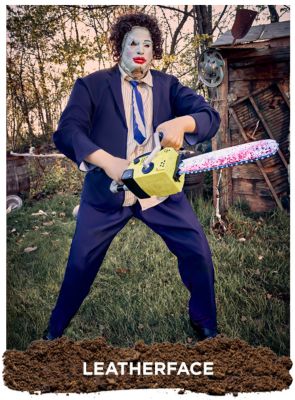 See all of our Spirit Halloween 2023 coverage here!
*Paid links: We may earn a commission from qualifying purchases made through affiliate links in this article, which helps to support the continued operation of Halloween Daily News.
For more Halloween news, follow @HalloweenDaily.