New 'Halloween Kills' Images Revealed, New Comments from Curtis, Green, McBride
Total Film Magazine just unveiled the covers for for their Halloween Kills issue yesterday, and now three new images from the film have been released online, along with some new comments from director David Gordon Green, co-writer Danny McBride, and franchise star Jamie Lee Curtis.
The images from the new issue of Total Film, hitting newsstands this Friday, feature Michael Myers in mid-kill with firefighter, the three Strode women making their escape, and Halloween 2018's Cameron Elam (played by Dylan Arnold) coming face to face with The Shape.
In addition to the new images, we're getting our first look inside the magazine issue itself, which promises the full story on "the ultimate slasher sequel" and a celebration of John Carpenter, and there are new comments from Curtis and Green.
Curtis tells Total Film, "It's intense and brutal. Just brutal."
Co-writer Danny McBride adds, "There's an incredible amount of killing in this movie. It's so bloody. It's wild. David [Gordon Green] just went for it. This is such a vicious sequel. It's relentless. The sequel is almost always where it shits the bed. Or the monster is over-explained, or something happens that makes it into a joke. We really wanted find a way to sidestep that." 
On audiences finally being able to watch the film as originally intended (in theaters with a crowd), Green tells Total Film, "That's why you make horror movies. You make them for the crowds. You make it for those reactions. You make it for that community which is just so loving. It's exhilarating as a filmmaker to be a part of that connection." On the residents of Haddonfield coming together to battle Michael Myers, Green says, "It's the larger, pervasive spread of fear, and how that affects a community."
The official synopsis: And the Halloween night when Michael Myers returned isn't over yet.
Minutes after Laurie Strode (Curtis), her daughter Karen (Judy Greer) and granddaughter Allyson (Andi Matichak) left masked monster Michael Myers caged and burning in Laurie's basement, Laurie is rushed to the hospital with life-threatening injuries, believing she finally killed her lifelong tormentor.
But when Michael manages to free himself from Laurie's trap, his ritual bloodbath resumes. As Laurie fights her pain and prepares to defend herself against him, she inspires all of Haddonfield to rise up against their unstoppable monster.
The Strode women join a group of other survivors of Michael's first rampage who decide to take matters into their own hands, forming a vigilante mob that sets out to hunt Michael down, once and for all.
Halloween Kills will be released in theaters on October 15.
Out on newsstands and digital retailers on Friday (July 23), you can see the new Halloween Kills images from the upcoming issue of Total Film Magazine below.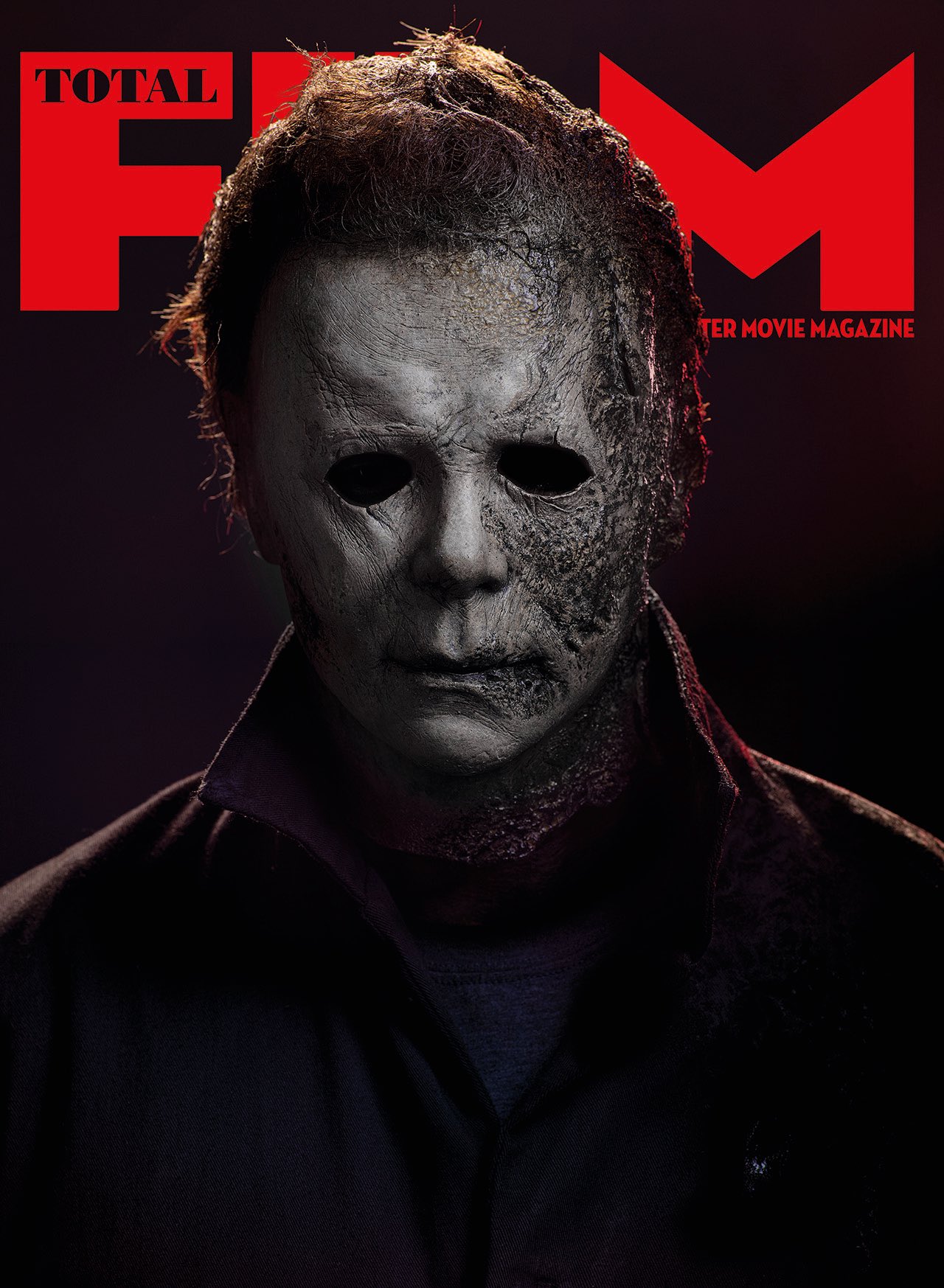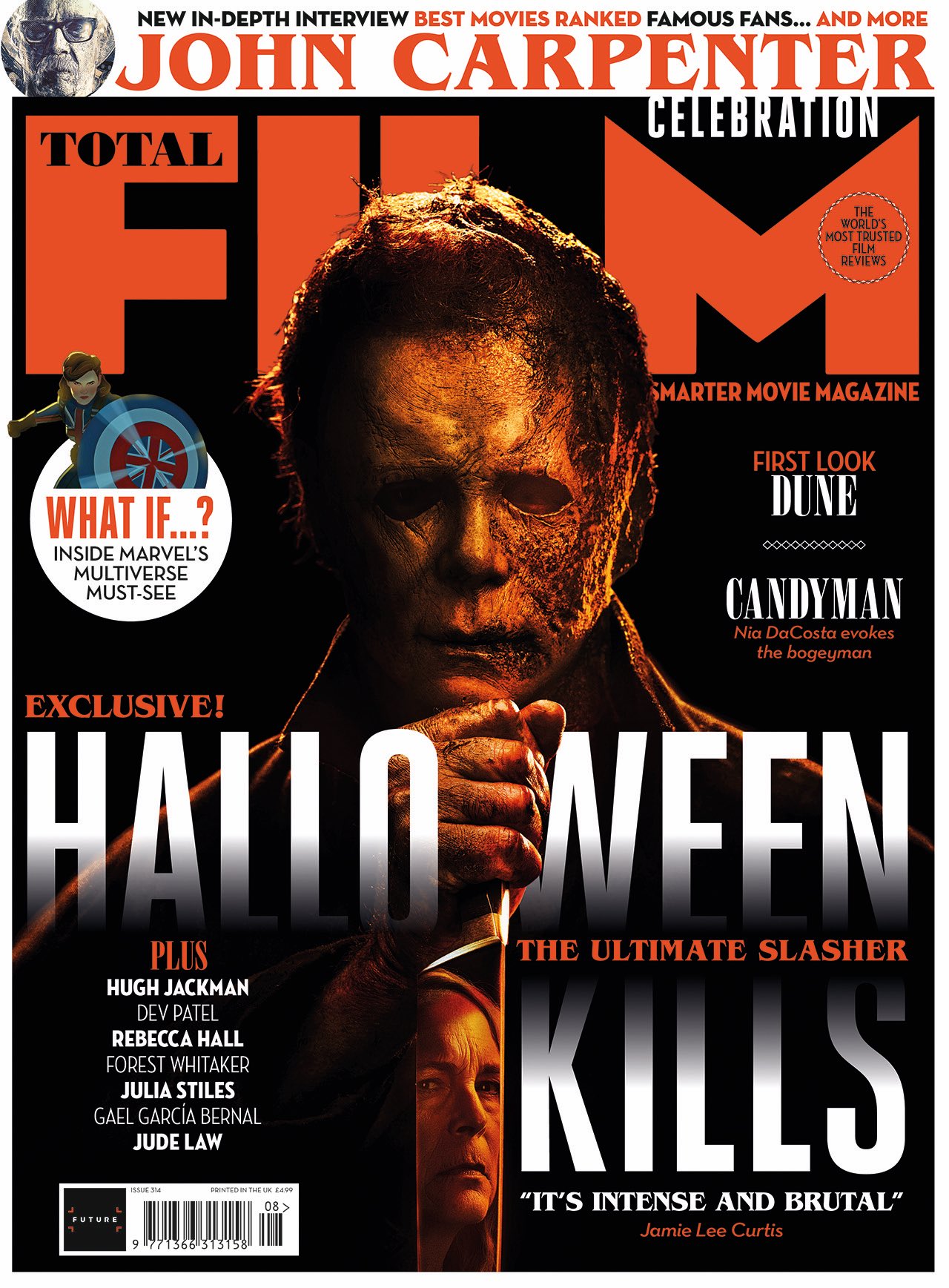 For more Halloween news, follow @HalloweenDaily.