Mezco Unveils 'Halloween III' Silver Shamrock Living Dead Dolls Set
The collectible reveals just keep coming this week, with Mezco presenting their own online comic con-style event, Mezco Con 2021 today, during which a new Halloween III: Season of the Witch box set of Living Dead Dolls was the first new release officially announced.
The set will include three trick or treaters, each wearing one of iconic Silver Shamrock masks from the 1982 sequel Halloween III.
UPDATE: Scheduled to begin shipping in August 2022, you can pre-order the Halloween III Living Dead Dolls set from Entertainment Earth here.
A release date has yet been announced, but you can see the first official images of these new Halloween III Living Dead Dolls below.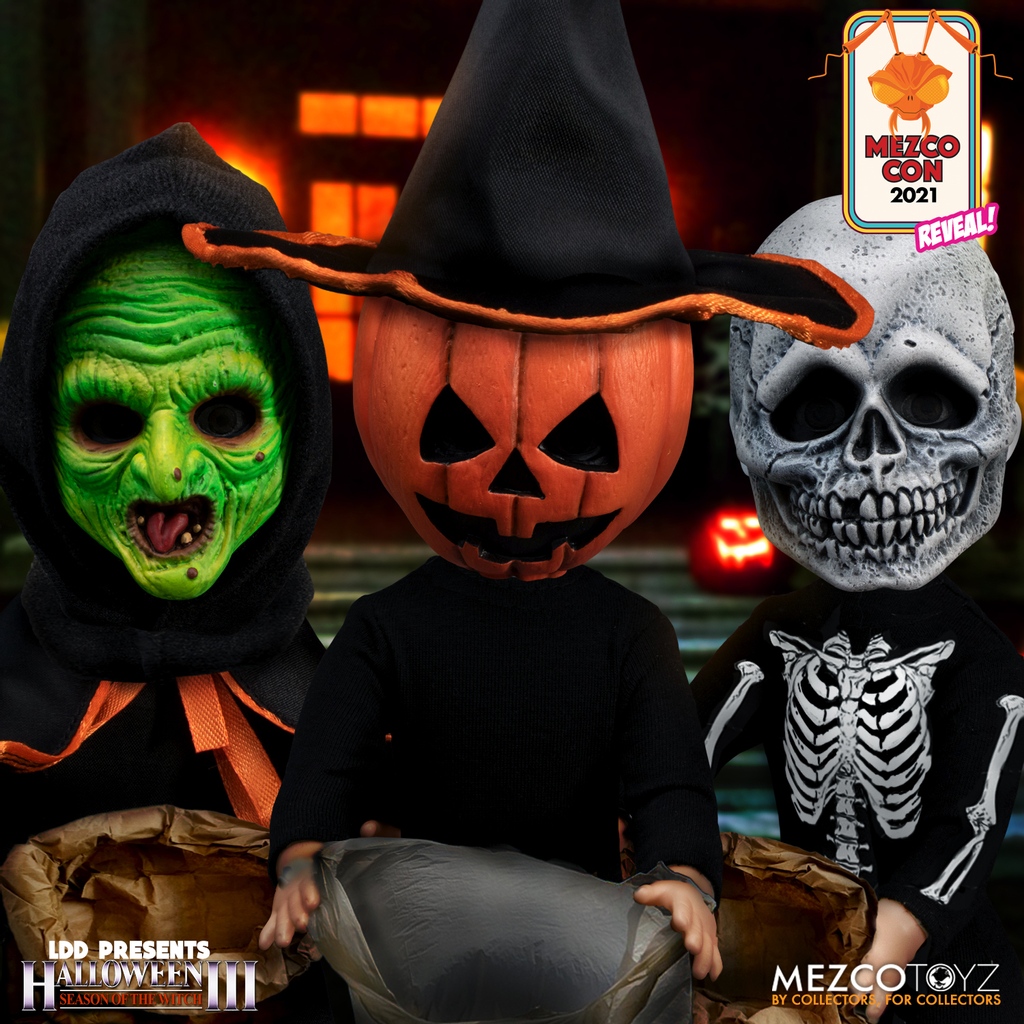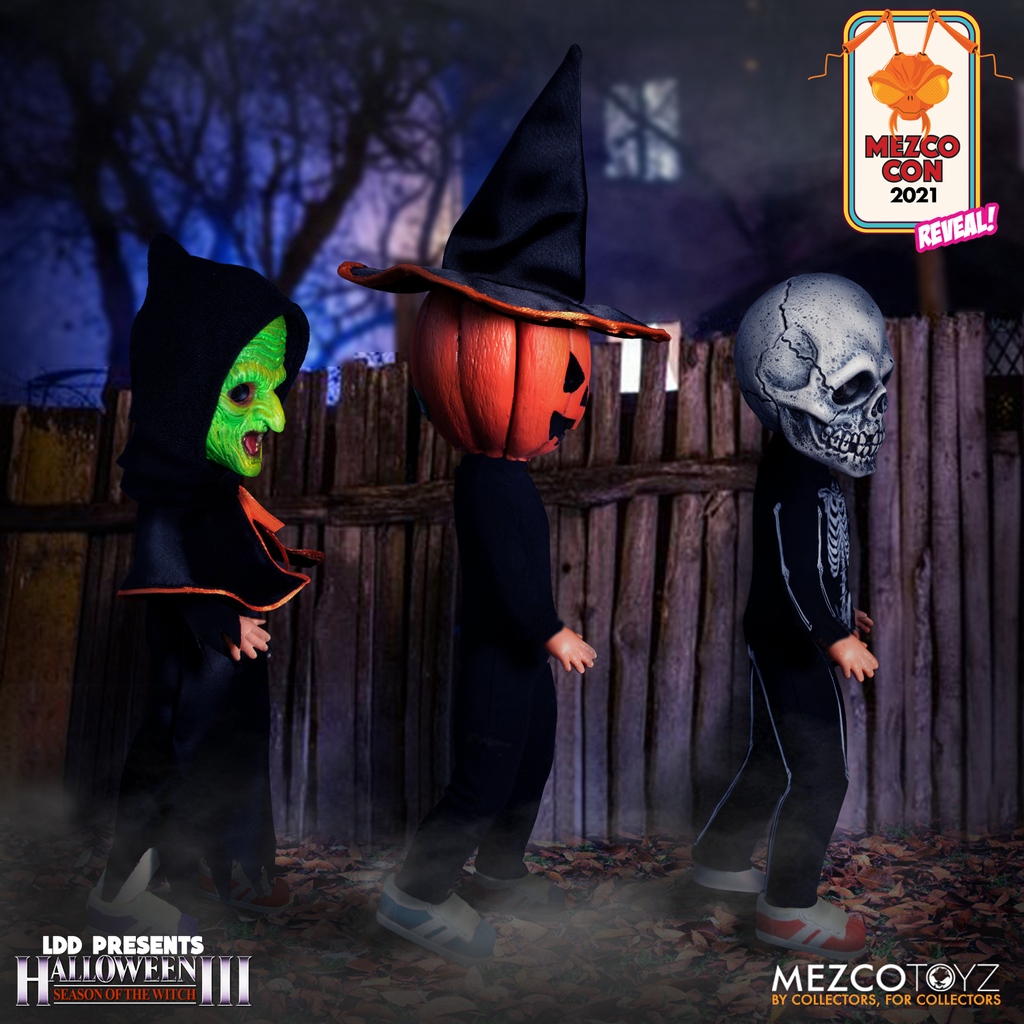 For more Halloween news, follow @HalloweenDaily.