'Nightmare Before Christmas' Sequel Book 'Long Live The Pumpkin Queen' Release Date Announced
An official sequel to the stop-motion Halloween classic The Nightmare Before Christmas is coming next year in the form of a new young adult novel focusing on Sally's own adventure following the events of the iconic 1993 film, and with the title now officially revealed to be Long Live The Pumpkin Queen, we have a release date.
Author Shea Ernshaw revealed the title with an Instagram post on Friday, explaining, "There was a lot of back and forth about this title (lots of people involved at Disney + beyond to ensure the exact right title for this story)!"
She also adds, "We don't have a final cover quite yet, but hoping to share it later this year!" And most importantly, Ernshaw announced when the book will be released. "Mark your calendars: It releases July 5th, 2022 with @disneybooks!"
As previously reported, in Disney Publishing's first visit to Halloween Town, Ernshaw's story will explore what happened after Sally and Jack Skellington's climactic kiss atop Spiral Hill at the end of the movie. It features a happily married Sally and Jack, who see their lives momentarily turned upside down when Sally accidentally lets loose a mysterious villain in Halloween Town. With Jack and the entire holiday world itself in danger, Sally goes on her own quest to the other holiday worlds—including one previously unexplored—as the Pumpkin Queen, uncovering secrets about how to save the world and wrestling with new discoveries about her past life along the way.
"This new book, written from the point of view of Sally, takes place shortly after the movie ends. It's the yet-to-be-told love story of Sally and Jack. But it's also a coming-of-age story for Sally, as we see her navigate her new royal title as the Pumpkin Queen of Halloween Town," Ernshaw explained in a Disney Q&A provided to io9. "(It) will hopefully give fans a long-awaited second dose of Sally, Jack, and all the familiar residents of Halloween Town, while introducing a new cast of grim, strange characters, that I hope readers will love."
While the film memorably centers on Jack's questions of his own identity, Ernshaw explains, "In this book, I really wanted to explore Sally's identity, and better understand not only who she is now that she's fallen in love with Jack and taken on the role of the Pumpkin Queen, but also understand how her past has affected her present desires, doubts, and dreams."
If you're keeping track, you may remember that there is already an official sequel to The Nightmare Before Christmas in the form of a manga comic book, released in 2018 and centering on Zero's Journey.
Long Live The Pumpkin Queen will arrive on July 5, 2022.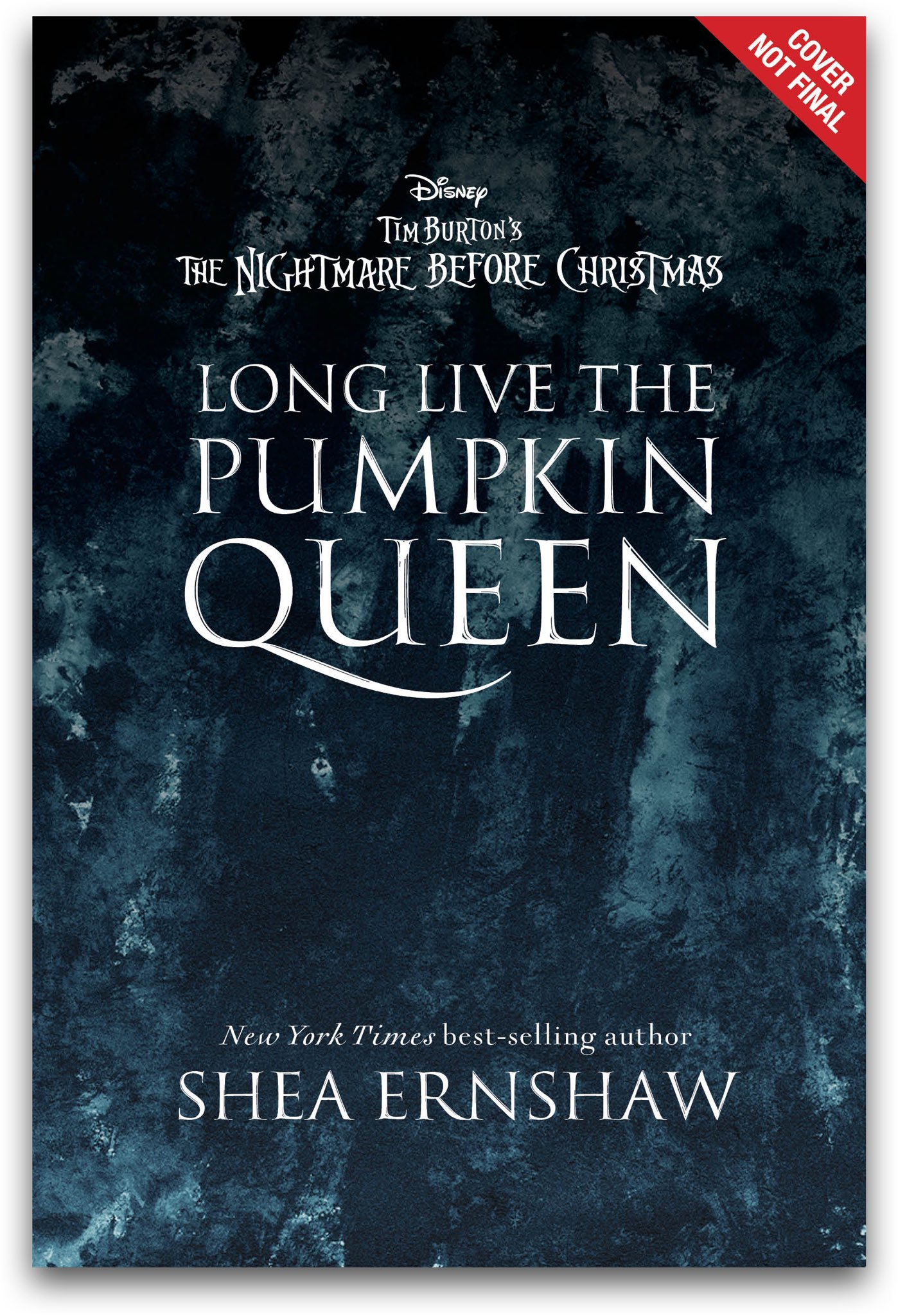 For more Halloween news, follow @HalloweenDaily.