'Halloween Ends' New Images Featured in Total Film Magazine
The marketing for Halloween Ends has kicked into high gear, with Michael Myers and Laurie Strode featured on the cover of and inside the new fall preview issue of Total Film magazine.
Two cover variants were revealed online today on Jamie Lee Curtis' Instagram, one featuring both Michael and Laurie and the other featuring only The Shape. On the main cover with both characters, the headline reads, "The Ultimate Showdown as Laurie Strode Gets Her Killer Finale".
There is also a quote from Curtis on the cover, in which she says, "This final moment between the Final Girl and Michael Myers has to come, and there will be blood."
You can see the new images below.
Halloween Ends opens in theaters on October 14, 2022.
See all of our Halloween Ends coverage here!
*Paid links: We may earn a commission from qualifying purchases made through affiliate links in this article, which helps to support the continued operation of Halloween Daily News.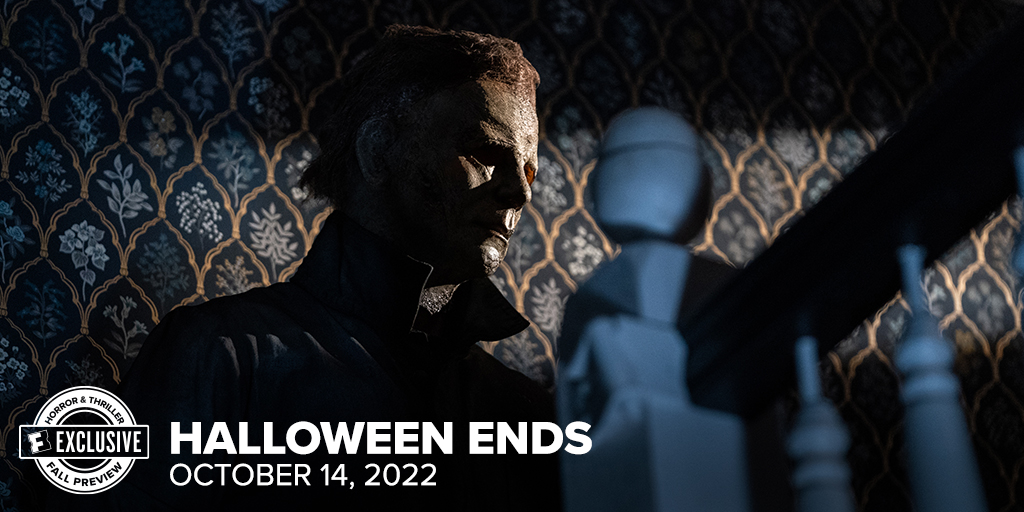 For more Halloween news, follow @HalloweenDaily.