Marvel Unleashes 'Werewolf By Night' Halloween Special Trailer
Marvel Studios' just officially announced their previously reported "werewolf Halloween special" for Disney+, debuting the official trailer at the ongoing D23 Expo and revealing that Werewolf By Night will premiere on October 7.
The trailer is awesomely retro-flavored and full of fun horror, setting up what promises to be a truly "special presentation" that is unlike anything else Marvel has previously produced.
Gael García Bernal (Coco) leads the cast, along with Laura Donnelly (The Nevers). The Batman and Spider-Man: No Way Home composer Michael Giacchino directs the one-hour Halloween Special, which has been heavily rumored to be based on the Marvel comic book series Werewolf By Night.
The first character known as Werewolf by Night was Jack Russell, created by Gerry Conway and Mike Ploog based on concepts by Stan Lee and Roy Thomas, who first appeared in a 1972 issue of Marvel Spotlight and later starred in a Werewolf by Night series that ran for 43 issues ending in 1977. Russell is a descendant Lycanthropes.
Marvel introduced a second version of the character, Jake Gomez, in the 2020 Werewolf by Night (Vol. 3) #1. This iteration of the character is a member of the Hopi Native American tribe, whose family has been cursed with lycanthropy, and he clashes with a nefarious pharmaceutical company exploiting members of the tribe.
Werewolf By Night will premiere on Disney+ on October 7.
You can watch the official trailer and see the new poster below.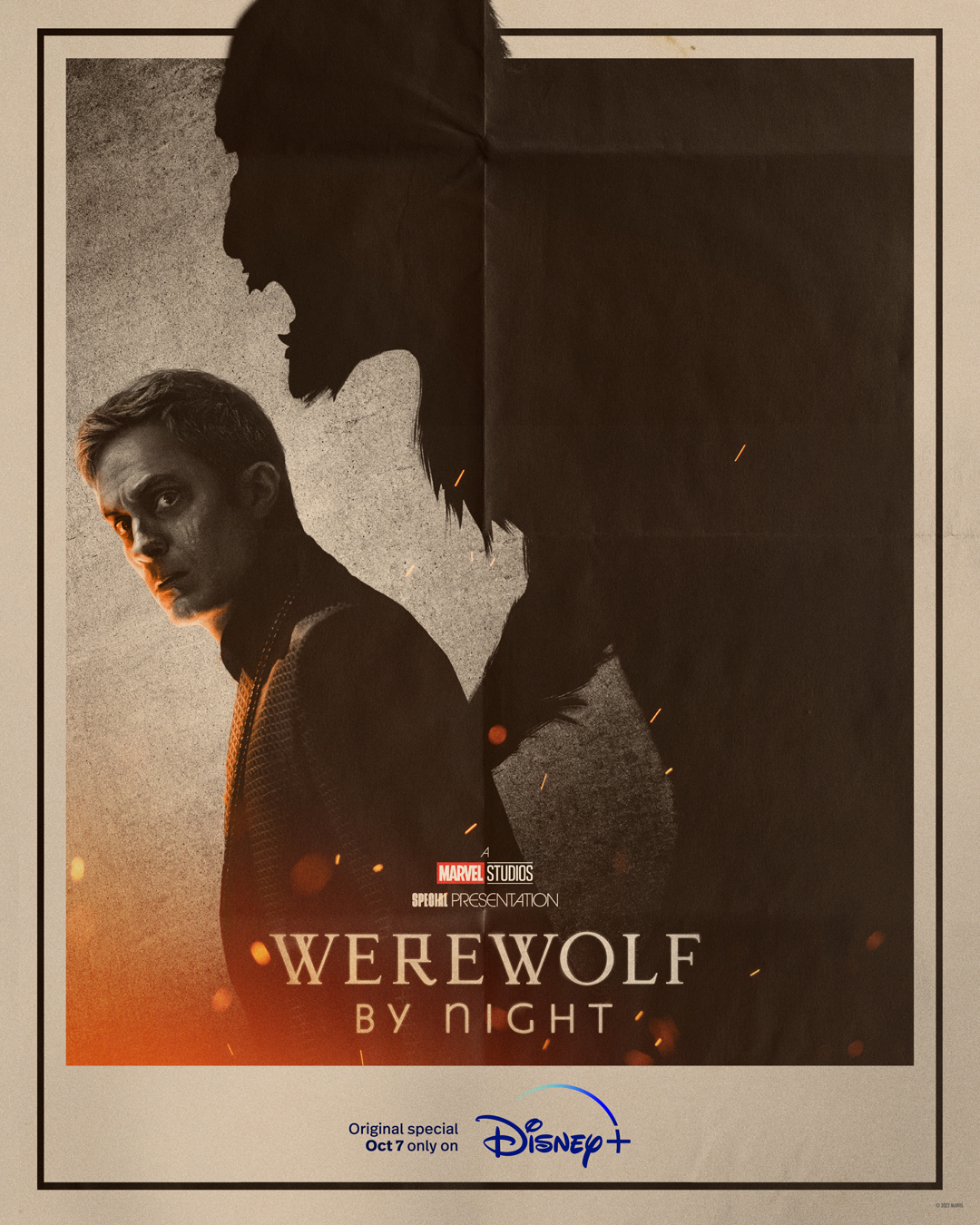 For more Halloween news, follow @HalloweenDaily.