Spirit Halloween 2023 Animatronics Unveiled, Including Leatherface, Crypt Keeper
Spirit Halloween officially unveiled their 2023 lineup of new animatronics, including Leatherface with his Pretty Woman mask from The Texas Chain Saw Massacre, The Crypt Keeper from Tales from Crypt, Slim from Killer Klowns from Outer Space, and more, most of which are available to order online now.
Today's releases available for purchase immediately include 11 different creatures, clowns, monsters, and more, each featuring IR sensor activated moves and sounds. Fans can expect all-new nightmare fuel like the terrifying DeathStalker, familiar spooky faces like Slim from the cult-classic movie Killer Klowns from Outer Space, as well as a couple returning fan-favorite characters including Creepy Rising Doll.
And keep an eye out for a second drop in the coming weeks with additional animatronics joining the lineup, including The Texas Chain Saw Massacre's infamous Leatherface complete with his revving chainsaw and wearing his "Pretty Woman" mask.
In related news, Spirit Halloween also announced this week that they will be opening a record number of store locations in 2023 and is looking to hire its largest seasonal workforce yet, with approximately 40,000 positions available throughout the U.S. and Canada.
This year marks the 40th anniversary of the Spirit Halloween brand, launched in 1983 by parent company Spencer's.
You can check out the promo revealing this year's lineup in the video report below, and then scroll down to find direct links to of the each new animatronics.
Buy THE CRYPT KEEPER here: $400, 2.5 ft., motion sensor activated, speaks 11 phrases.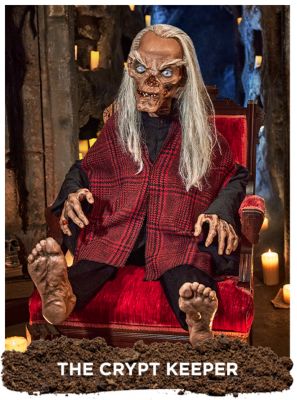 Buy SLIM here: $400, 7.2 ft., officially licensed from Killer Klowns from Outer Space, laughs with circus sounds in the background.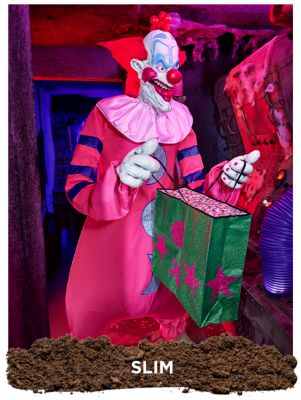 THE BLACK HEART here: $300, 6.6 ft., speaks three phrases.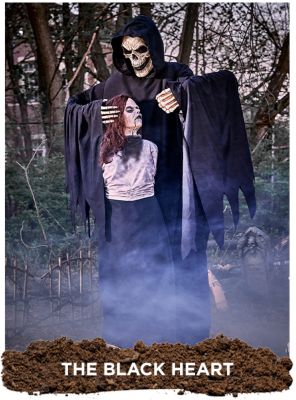 CREEPY RISING DOLL here: $230, 5 ft., sound and motion.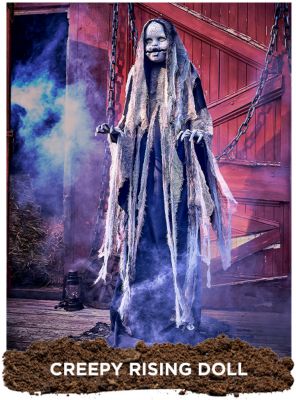 Buy DAGGER MIKE here: $170, 4.5 ft.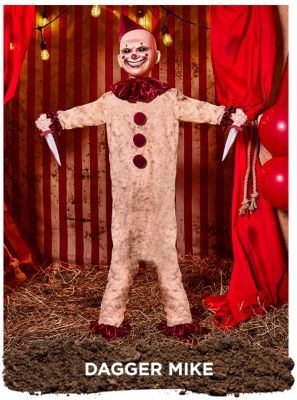 Buy DEATH STALKER here: $280, 7.3 ft., fog machine compatible.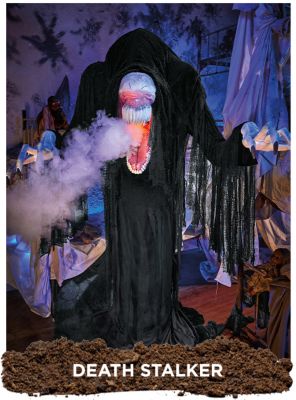 Buy ETERNAL REST here: $130, 3 ft., moving statue head with glowing red eyes.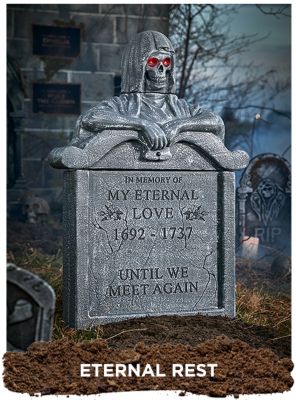 Buy GRAVE WATCHER here: $80, 3 ft., speaks four phrases.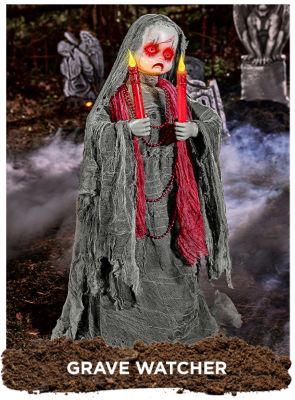 Buy HECKLES here: $280, 6.6 ft., speaks three phrases.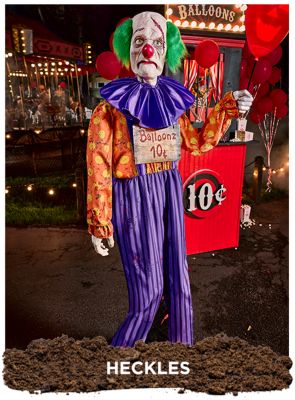 Buy POOR GEORGE here: $180, 4.2 ft.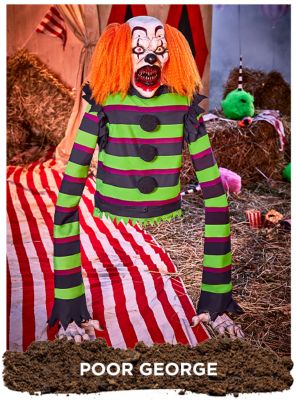 Buy Lil' Jack Carver here: $180, 3.6 ft., with jump scare motion.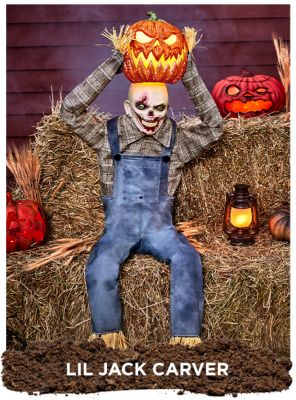 And coming soon…
Buy LEATHERFACE here: (coming soon)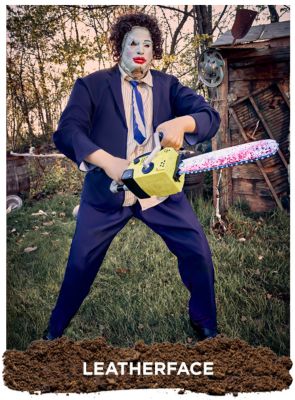 Buy HELLSPAWN here: (coming soon)
THE CAULDRONESS here: (coming soon)
DARLING DOLLY here: (coming soon)
Buy DESMODUS here: (coming soon)
Buy STILTS here: $350, stands 7'9″ tall
Buy GOURDO here: (coming soon)
Stay tuned for our complete coverage of more 2023 reveals right here on this site and on our YouTube channel.
See all of our Spirit Halloween 2023 coverage here!
*Paid links: We may earn a commission from qualifying purchases made through affiliate links in this article, which helps to support the continued operation of Halloween Daily News.
For more Halloween news, follow @HalloweenDaily.