Three Different Leatherface Animatronics Cutting Into Halloween 2023
If you thought seeing two different Michael Myers life-size animatronics made by two different companies sold at two competing retailers and both licensed from the same movie (1981's Halloween II) was wild last year, get ready for triple the Leatherface ani-madness, with no less than three different animatronics officially licensed from The Texas Chain Saw Massacre cutting into a trio of stores for Halloween 2023.
First up, as we previously reported on our YouTube channel, a brand new life-size, 6.5-foot Leatherface animatronic produced by Gemmy will be sold at Lowe's home improvement stores and online this year, licensed from director Tobe Hooper's 1974 original Texas Chain Saw Massacre film, featuring the killer wearing his iconic apron and tie. He has motion in his waist, with sounds of the chainsaw revving up and frantic terrified screaming, wearing is "Killing" mask. HDN exclusively premiered the image below, and you can see him in action here.
This new Leatherface animatronic is priced at $279 and available to order online now here.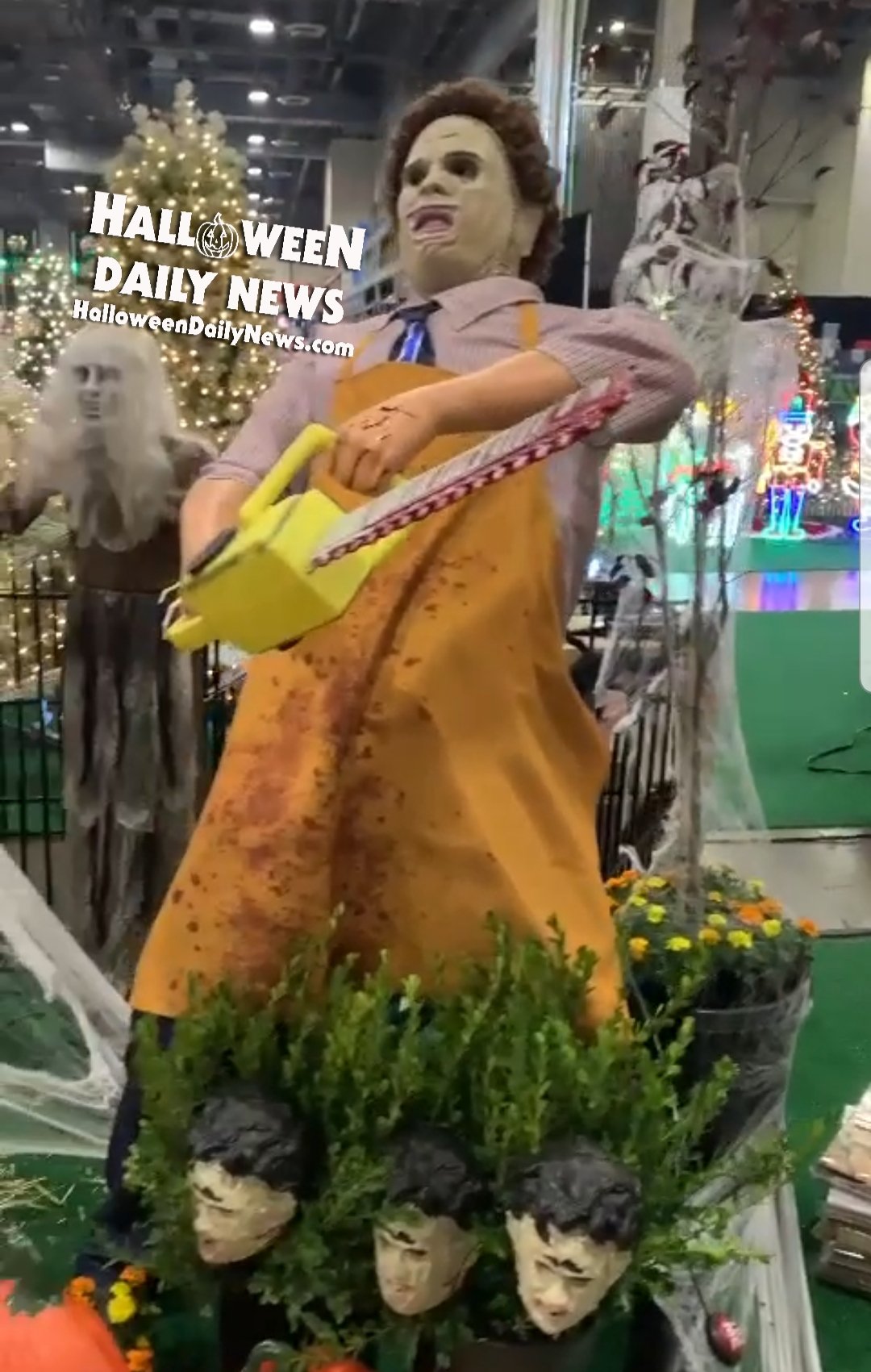 More recently, Party City and Halloween City unveiled a first look at their entire 2023 lineup of new animatronics, headlined by another life-size Leatherface animatronic also licensed from the 1974 original movie. Standing at six feet tall, this one is produced by Tekky and features the killer again wearing his bloodied apron and tie, with a dirtier version of his main "Killing" mask.
This Leatherface's sounds include heaving breathing and the chainsaw revving up, as his arms move raising the chainsaw. Priced at $325, he will be available to order online here.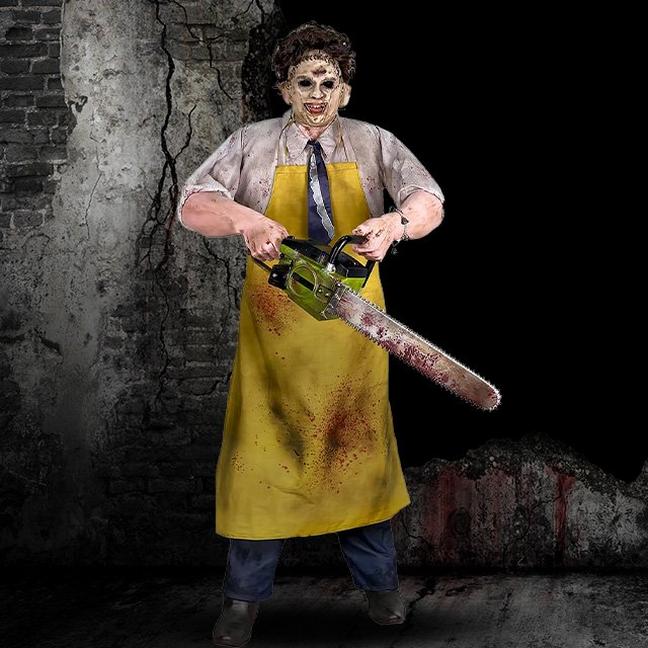 And earlier this week, Spirit Halloween revealed that it too is offering its own version of a six-foot tall Leatherface animatronic, but this version will be wearing his "Pretty Woman" mask and related outfit from the finale of the movie (despite a tombstone teaser with wrong 2003 remake name of Thomas Hewitt). Priced at $350, he will be available to order online here.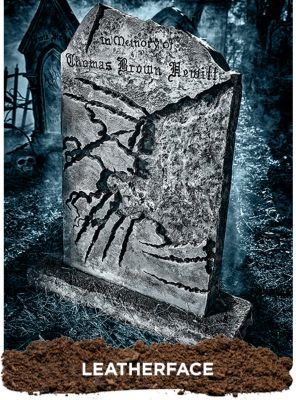 *Paid links: We may earn a commission from qualifying purchases made through affiliate links in this article, which helps to support the continued operation of Halloween Daily News.
For more Halloween news, follow @HalloweenDaily.