Party City Reveals 2023 Halloween Animatronics
Party City and Halloween City officially revealed their entire 2023 lineup of new animatronics today, just hours before Spirit Halloween's flagship store grand opening.
The 2023 lineup from Party City is headlined by the third of three new life-size Leatherface animatronics, all officially licensed from the 1974 original Texas Chain Saw Massacre movie. Standing at six feet tall, this one is produced by Tekky and features the killer wearing his bloodied apron and tie, with his main "Killing" mask. His audio includes Leatherface grunts and grounds, and the sound of the chainsaw revving up, with his arms rapidly raising and lowering this chainsaw. Priced at $325, he will be available to order online here.
From today's press release: Party City, the global celebrations leader, is preparing for the scariest Halloween to date by giving enthusiasts a preview of its exclusive animatronics collection. From a larger-than-life haunted, evil spirit, to a scarecrow with demon red eyes, Party City has what you need to be the scariest house on the block this year.
The Halloween season is just around the corner, and Party City is delighted to offer customers a spine-chilling preview of the most horrifying decorations ever seen. According to Numerator's 2022 Holiday Preview Report, Halloween is the second most popular holiday for which consumers purchase décor, behind Christmas.
"We are so excited to reveal our scariest, spookiest line of animatronics yet," said Odette Welling, Vice President of Halloween at Party City. "Each year, the demand for frightening décor grows and we're thrilled to this year be able to give Halloween enthusiasts a sneak peek and what they can expect from Party City. This year, we're going above and beyond to push the boundaries of terror, ensuring that Halloween celebrations are truly unforgettable. Adults and children alike are increasingly embracing the creepy, crawly, and downright scary, and we are here to be their one-stop shop for all the ways they plan to celebrate the spooky season."
UPDATE 8/24/23: Watch our exclusive interview with Party City VP of Halloween Odette Welling here.
SHOP PARTY CITY HALLOWEEN HERE!
Party City's animatronics are guaranteed to fright and delight customers. The lineup includes an exclusive collection of ghouls, specters, monsters and more:
Wendigo – Party City brings the legend of Wendigo to life with this hyper-detailed 12-foot-tall red-eyed demon ready to capture the souls of all who look his way. This product retails for $500 and is exclusive to Halloween City.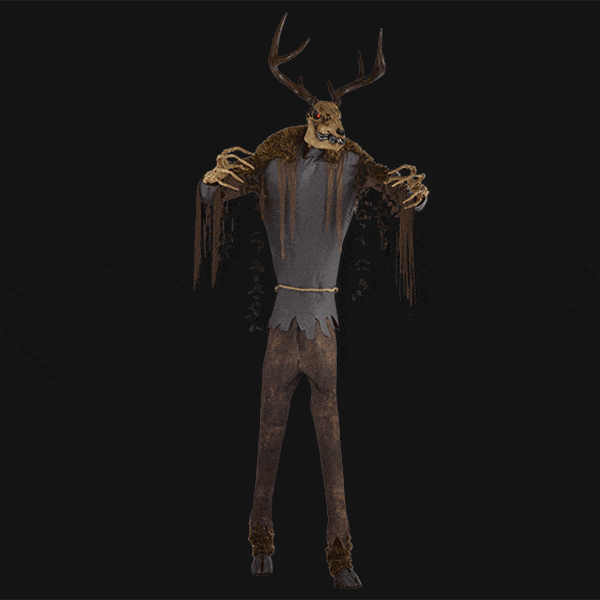 Texas Chain Saw Massacre Leatherface – Fresh off his latest kill-spree, this six-foot Leatherface is looking for fresh blood this Halloween season. This product retails for $375.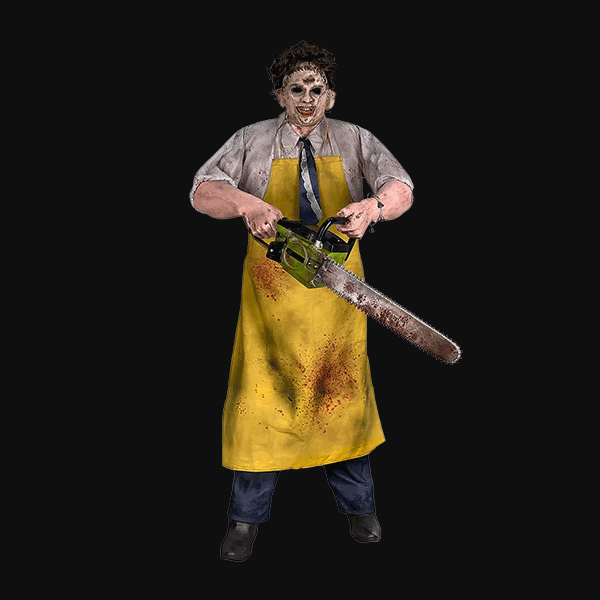 Towering Pumpkin Creep – This 12-foot scary monster will find you out past the pumpkin patch and beyond the cornfields. Its fiery jack-o-lantern head lets out an abysmal growl as he scans the ground for victims. This product retails for $500 and is only available at Party City.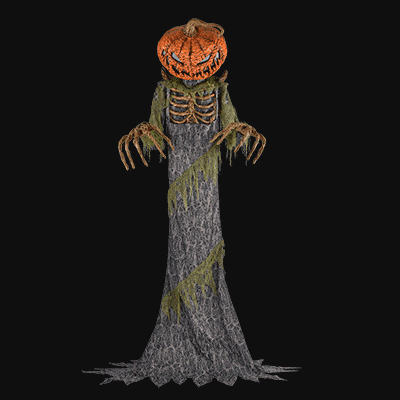 Dropdown Scarecrow – With its flickering lantern and demon red eyes this scarecrow will scare more than crows this Halloween. Mounted on a stake, this product appears to float until it suddenly drops down to scare unsuspecting passersby. This product retails for $220.
Mega Wolf – Feared even among the werewolves, this 9-and-a-half-foot hulking beast snaps its jaws and bares its teeth as it lets out a savage snarl and lunges at its prey. This product retails for $500 and is exclusive to Halloween City.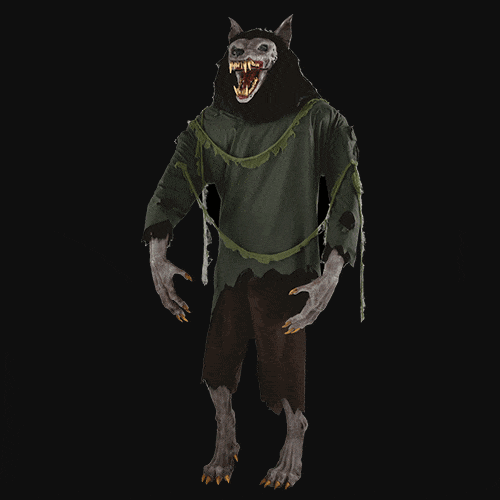 Mad Monster Man Marlon – At more than seven-feet-tall this creepy creature moves his hands and bellows at all who dare to pass him by. This product retails for $280.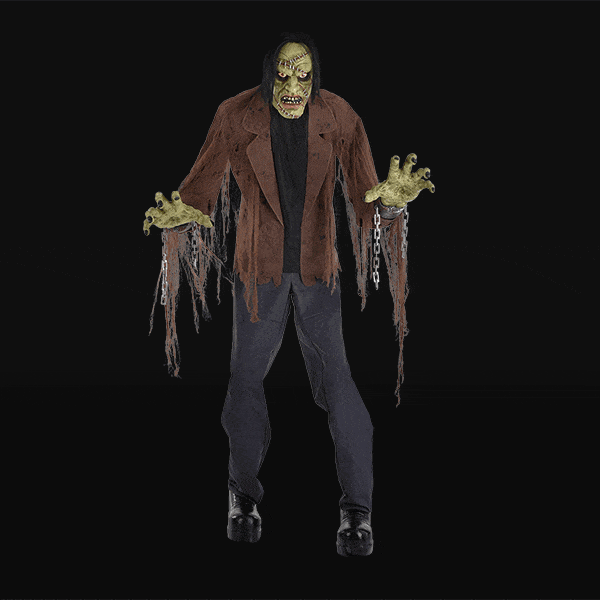 Neon Ice Cream Clown – This six-foot-tall purveyor of haunted sweets laughs and lunges with glowing eyes. This product retails for $200 and is only available at Party City.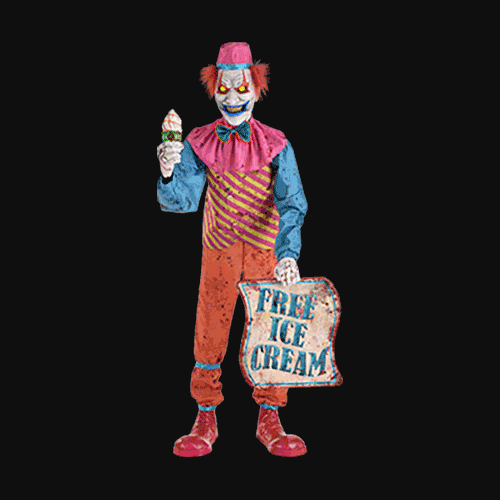 Bloody Ghost Treater – This three-foot, child-sized trick-or-treater is out for much more than candy as it shakes from side-to-side while making eerie sounds. This product retails for $100.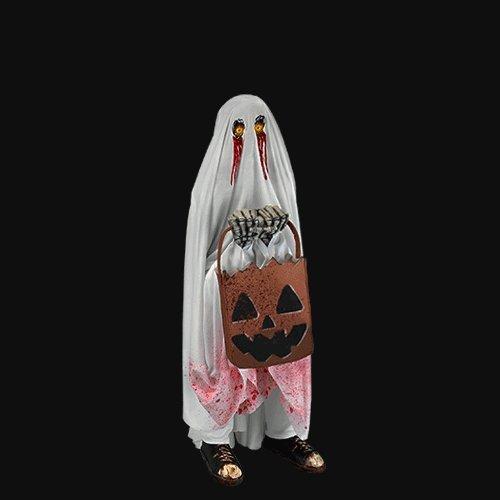 Rising Woman – It's not just angels who fly, this terrifying woman will hover up and down haunting all who dare to come her way. This product retails for $170.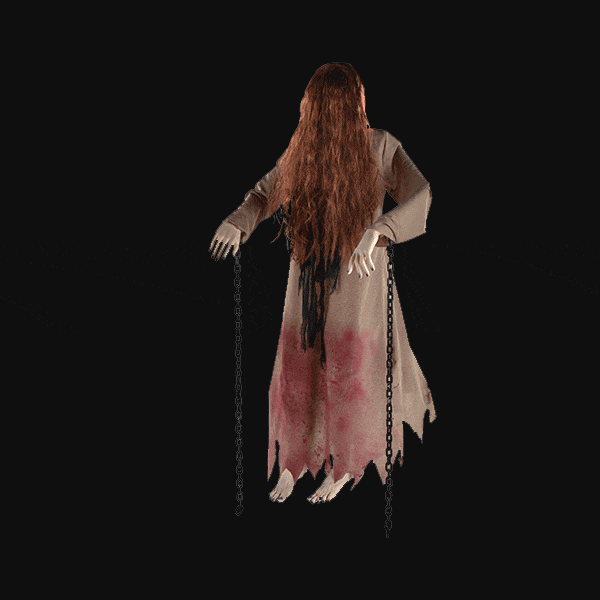 Possessed Pumpkin Patch – You never know what will be waiting for you in the patch as this haunted nine-foot towering jack-o-lantern dashes up while making haunting sounds This product retails for $320 and is exclusive to Halloween City.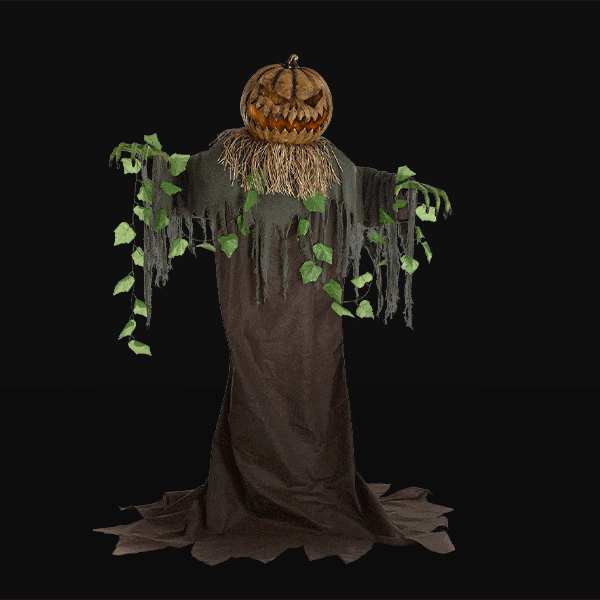 Lunging Black Angel of Death – Lurking in the shadows, this almost seven-foot creature of the afterlife will lunge, scream and terrify all with his glowing eyes. This product retails for $200 and is exclusive to Halloween City.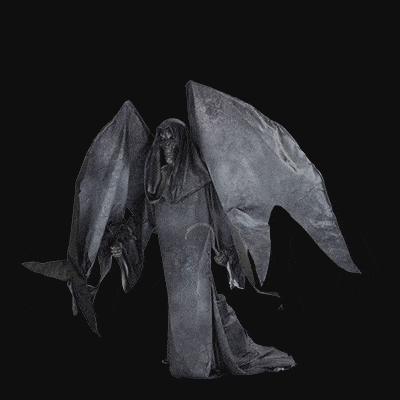 This is just a glimpse into the horrors that await this Halloween season, and you can see all 11 of these new animatronics in action in the embedded live video from Party City headquarters that shared on Instagram Friday evening, just before Spirt Halloween opens its flagship store location in New Jersey Saturday morning. (The HalloWar is real!) You can watch the video, which also teases an officially licensed Evil Dead possessed deer head, below.
Party City and Halloween City animatronics will be available for purchase in-store and available online later this fall here. All online animatronic orders must be picked up in-store.
*Paid links: We may earn a commission from qualifying purchases made through affiliate links in this article, which helps to support the continued operation of Halloween Daily News.
For more Halloween news, follow @HalloweenDaily.