'Trick 'r Treat' Sam Deluxe Funko Pop! Figure Arrives for Halloween 2020
Spirit Halloween is releasing a lot of new items and returning favorites included in the officially licensed Trick 'r Treat 2020 Halloween collection, including a brand new Funko Deluxe Pop! figure of Sam.
This new officially licensed Funko Deluxe Pop! figure is 8.1 inches high, featuring Sam sitting next to a jack'o lantern with his burlap sack.
Available exclusively from Spirit Halloween and scheduled to ship on our before Sept. 24, you can order the new Sam Deluxe Pop! figure for $21.99 here.
There are tons of other new Sam products coming this year, and you can shop the full Trick 'r Treat 2020 Halloween collection here.
[*Paid links: We may earn a commission from qualifying purchases made through affiliate links in this article, which helps to support the continued operation of Halloween Daily News.]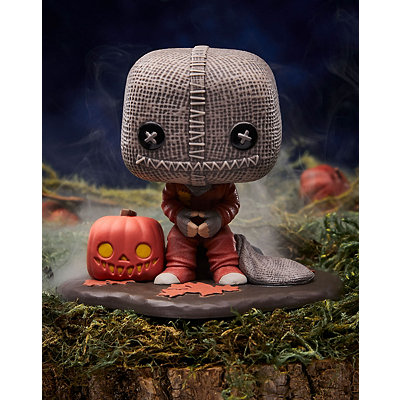 (Click an image to enlarge.)
Keep watching this site as more Halloween 2020 reveals and sneak peeks are released!
For more Halloween news, follow @HalloweenDaily.