Official 'Halloween' Pinball Game Machine Fully Revealed
Compass International and Trancas Films have teamed up with Spooky Pinball to produce the first ever officially licensed Halloween Pinball game, and the beautiful machine was fully revealed today (Happy #MichaelMyersMonday!) in a new video.
After it was first announced in a brief teaser video last week that a new officially licensed Halloween pinball game will bring Haddonfield to your local arcade (or your home, if you can afford it) soon, we got our first look at the back glass art by Jason Edmiston on Friday, but now you can see the full pinball machine in all its glory, featuring numerous fun nods and tributes to John Carpenter's classic 1978 film, in today's video.
The new pinball machine featuring Michael Myers is from Spooky Pinball, who specialize in horror-themed pinball and previously created games featuring Alice Cooper and Rob Zombie.
The pinball machine features the art of fan favorite artist Jason Edmiston, who created all the 2D art for this machine, inside and out, and helped conceptualize some of the 3D game mechanics.
The visually stunning machine features custom cut movie poster pumpkin armor, custom lit and interactive topper, custom knife handle shooter rod, a flashing pumpkin sculpt of the opening credits jack-o'-lantern, triple lighted pumpkin drop bank, triple interactive hedge Michael toy bank where the The Shape appears from behind the iconic hedge from the film, dual subway inlane lifters, triple upper playfields (two playable), dual spinner combo shot, original custom invisi-magnet drop mech, Judith Myers tombstone ball-lock, 150 RGB interactive package, and four custom stainless ramps.
It features clips from the original film, as well as custom speech from original cast member P.J. Soles, and the complete original film score along with new music from Matt "Count D" Montgomery is inspired by the classic film. 
The game will be available at 9:00 a.m. Central on Wednesday, July 7th for Spooky Pinball Fang Club members. You can join the club and purchase yours at http://shop.spookypinball.com.
You can watch the full reveal of the machine in official Halloween Pinball game trailer below.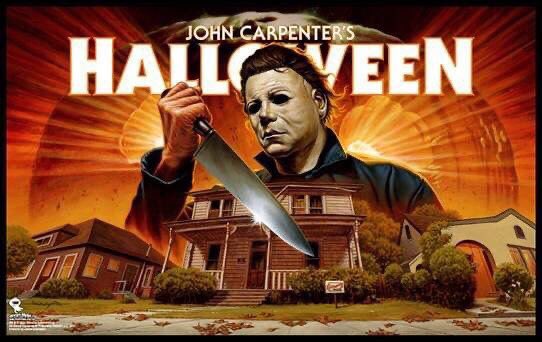 For more Halloween news, follow @HalloweenDaily.