Gemmy Officially Announces 'The Texas Chain Saw Massacre' Leatherface Animatronic
Gemmy officially announced their new life-size Leatherface animatronic today. Read on for the full press release.
Gemmy is thrilled to introduce a terrifying, life-size Lighted Animatronic Leatherface, straight from the classic horror franchise, The Texas Chain Saw Massacre. Available exclusively at Lowe's this Halloween, Leatherface is poised to make your worst nightmares come to life.
Standing a striking 6 feet, 6 inches tall, the horror icon wears his signature outfit, including a blood-splattered apron, striped shirt, tie, and creepy mask. His notable chainsaw with its bloody blade makes the perfect finishing touch. The attention to detail is unparalleled. Each feature is carefully crafted to give him an authentically gruesome appearance, from his sickening mask to his wavy black hair to his threatening stance.
The best (or worst) of all is the amazing effects that bring Leatherface to life. The Texas Chain Saw Massacre's villain is equipped with sound and motion features that make him even more intimidating. When activated, the telltale sounds of his chainsaw revving up accompanied by blood-curdling screams deliver a frightening effect. Leatherface holds his gory chainsaw while moving in a circular motion, making it feel like he is about to lunge forward at any moment. These impressive features will cause guests and trick-or-treaters to wonder if they're on the set of the horror movie!
Gemmy is excited to offer this incredible piece to horror lovers and those who want to bring a touch of macabre to their Halloween festivities. The Life-Size Animated Leatherface will be available exclusively at select Lowe's stores beginning on Aug. 14 and is available now on Lowes.com, while supplies last.
Gemmy's new Leatherface animatronic is priced at $279 and available to order online now here. You can watch him in action in the video below.
As HDN previously reported, 2023 brings triple the Leatherface ani-madness, with no less than three different animatronics officially licensed from The Texas Chain Saw Massacre cutting into a trio of stores for Halloween 2023, also including another Killing Mask animatronic made by Tekky and available exclusively from Party City and Halloween City, as well as a Pretty Woman Mask animatronic available exclusively from Spirit Halloween.
Tekky's Leatherface animatronic is priced at $325, and he will be available to order online here.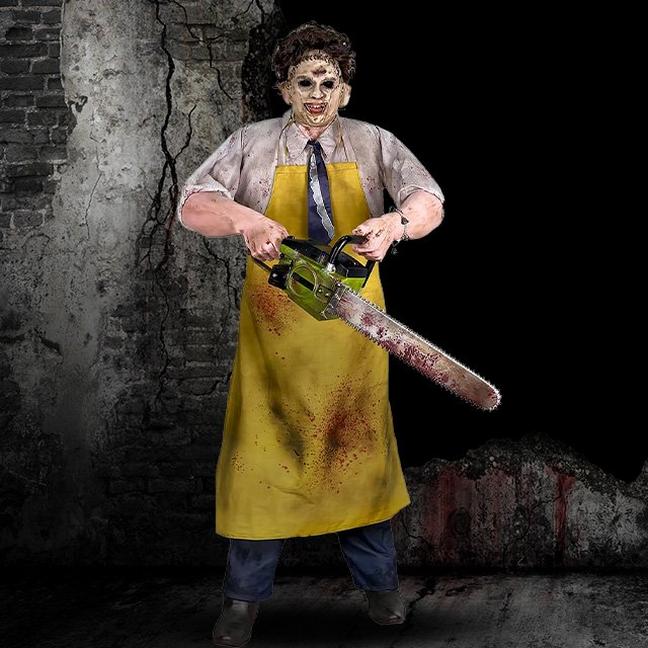 Spirit Halloween's Pretty Woman masked Leatherface animatronic is priced at $350, and he will be available to order online here.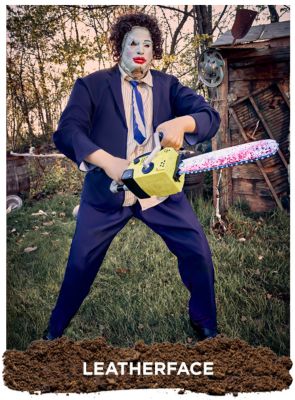 *Paid links: We may earn a commission from qualifying purchases made through affiliate links in this article, which helps to support the continued operation of Halloween Daily News.
For more Halloween news, follow @HalloweenDaily.